Fafa Kayi, daughter of veteran broadcaster Kwame Sefa Kayi, is a year older. The beautiful young lady celebrated her birthday on Tuesday, November 5, 2019.
Marking the day, being the happiest day in the year, Fafa, out of excitement, broke down in tears.
Her emotions outweighed her as her friends surprised her with a birthday party attended by her actress mum Irene Opare.
READ ALSO: Akwaboah chokes on the question: "Do you still have a contract with Sarkodie"
According to Fafa, her recent birthday celebration is certainly going down memory lane.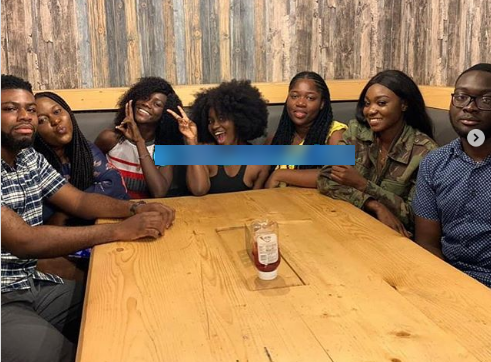 ALSO READ: I spend about GHC 4,000 to record a song – Akwaboah
'5/11/19 never in my life will I ever forget this day my whole life I've never been surprised like this my friends are the best idc what you think about them @vanie_vanessa @justina.fm @itsbaddie_sandie , Horace and Micheal and. @jason_lambo and my mmmuummmm y'all have a special place in my heart and to everyone else who wished my and gave me gifts God bless y'all . Never forget that the name forever remains Bomber CashMamaFafs-+-," she wrote.