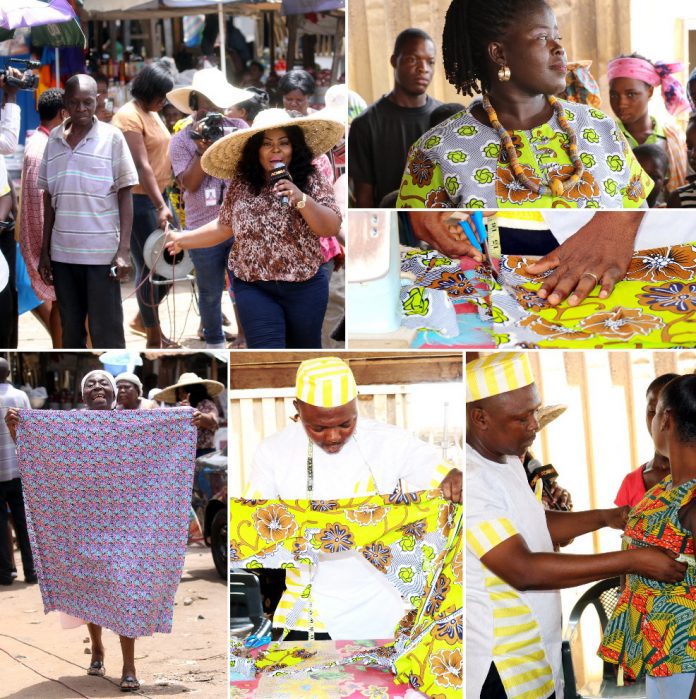 Ghana's number one television channel, Adom TV is once again set to unleash talents with a new reality show 'Wo Nsa No Adwuma.'
ALSO READ: Colleague reveals primary cause of Asiakwa teacher's murder [Audio]
The reality show, which is solely based on showcasing the designs of hidden designers, will give tailors and seamstresses the opportunity to showcase their exclusive designs and sewing skills as Adom TV helps to bring them into the limelight.
The team for the reality show, which has begun with numerous publicity and campaigns, visited the Mallam Atta market in New Town, Accra, a suburb in the Greater Accra region where market women had the opportunity for their measurements to be taken and outfits sewed instantly for them.
ALSO READ: Audio: CID boss spoke English Language, not Greek – Opuni Frimpong
The traders at the Mallam Atta market said they were grateful to Adom TV for such an initiative and urged all and sundry to take advantage of the reality show since it could be a stepping stone for their breakthrough.
'Wo Nsa No Adwuma,' an Akan phrase that elicits the response 'Me Nim Adepam' which literally means 'I know how to sew', will give designers the avenue to showcase, promote their designs and for the audience to know how well the designers can effectively work on time.
Source: Ghana | Adomonline.com | Gershon Mortey |Getrude Otchere