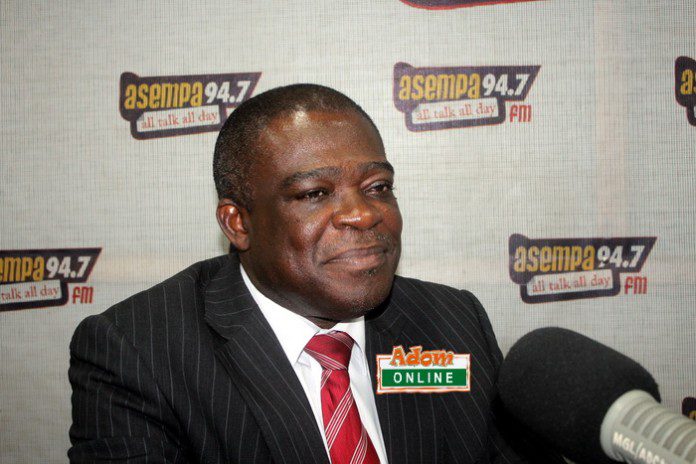 Former General Secretary of the Christian Council of Ghana, Dr Kwabena Opuni Frimpong has called on the police hierarchy to immediately apologise to Ghanaians for COP Maame Tiwaa Addo-Danquah's gaffe.
His comment follows the Director-General of the Criminal Investigations Department (CID) of the Ghana Police Service, COP Addo-Danquah's statement that she was misunderstood when she announced the three kidnapped Takoradi girls had been located.
To Dr Frimpong, COP Addo-Danquah spoke English when she said she knew the whereabouts of the children.
ALSO: Who is really behind closure of Radio Gold and Radio XYZ?
"It is not as simple as we didn't understand her. COP Maame Tiwaa spoke English Language when she made those comments and not Greek and so coming back to say that we misconstrued you was such a blunder," he stated in an interview on Joy News' morning show, Tuesday.
COP Addo-Danquah has explained that when she said that the police knew where the three kidnapped Takoradi girls were, she explained that it gave the police hope of rescuing them.
According to her, the girls have not been found and that the police were working assiduously to locate them.
ALSO: Audio: Widow of lynched teacher speaks
The CID boss at a press conference in Accra on April 2, 2019, said the police knew where the three missing girls were and that the police would rescue them to enable the girls reunite with their families.
She said: "We know where the girls are."                 
In an audio recording played on Joy FM's midday news on Monday, May 13, 2019, however, the CID boss is heard saying in Twi that people had misconstrued her earlier statement that the police had found the three missing girls.
ALSO: Man fights best man after hugging bride during wedding ceremony
Dr Frimpong added that the Police hierarchy owes Ghanaians apology.
"People are deeply hurt. I take these children as my own and I feel the pain of the children. Whatever hope she wanted to give must be sustained and so I expect the police hierarchy to apologise to Ghanaians for that gaffe," he maintained.
Source: Adomonline.com | Dorcas Abedu-Kennedy