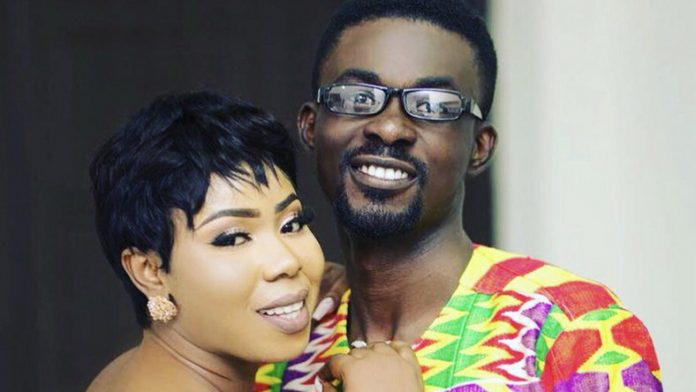 Wife of embattled Menzgold boss Nana Appiah Mensah (NAM 1), Rose Appiah Mensah has wished her husband a blissful one on his birthday.
The couple went missing last year when they were declared wanted for failing to pay Menzgold customers their locked up principals after Security and Exchanges Commission and the Bank of Ghana closed the institution for operating without a license.
SEE THIS: Video: I don't miss Creative Arts Ministry – Catherine Afeku
After staying off the radar some close to a year now, Madam Rose took to her Instagram to wish her husband a happy birthday, thanking him for being part of her life journey.
In an emotional post, she said the following words:
ALSO SEE: Kwesi Arthur's parents were both singers
"Our journey so far, has been an amazing ride. The best part is that you and me, have been side by side. Being together gives me life's best views. I'd choose you in a hundred lifetimes, in a hundred worlds, in any version of reality, I'd find you and I'd choose you. Happy birthday love. May God grant you all your heart desires and bless you in all your endeavors. Happy Birthday."
Some people on social media wondered if this could be a sign that NAM 1 would soon resurface to pay his distressed customers.
Earlier, dancehall act Shatta Wale also indicated that NAM 1 would soon come out from hiding to resolve his matters amicably.
Source: Adomonline.com | Dennis K. Adu