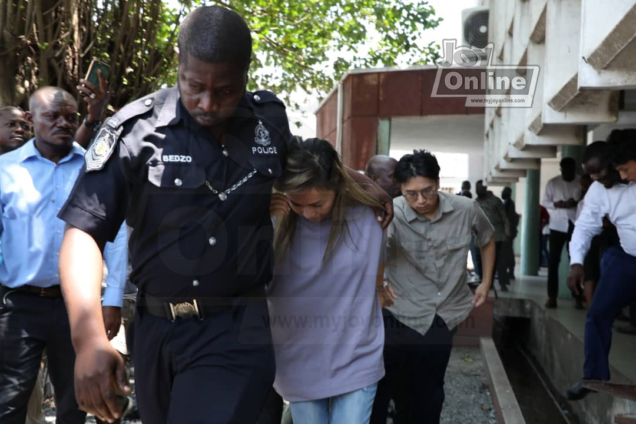 A High Court Judge hearing the galamsay trial of Chinese National, Aisha Huang, has cautioned her to desist from crying in court consistently.
This was after Aisha Huang broke down when Director of Public Prosecution, Yvonne Attakorah Obuobisa put it to the Chinese National that she purposely re-entered Ghana despite knowing she couldn't do so without the consent of the Comptroller General after she was repatriated for illegal mining offenses.
Aisha Huang had earlier told the court that she was not informed when she could return to the country after she was repatriated so she decided to come back after staying in China for a number of years.
With tears welling up in her eyes, she began to cry hysterically in open court but was cut short by Justice Osei Marfo.
"Stop the interjection with the tears. It doesn't do anything to me. The question is harmless, just answer and go. Today should be the last time you're crying in my court.
"If you want to cry, cry in prison before you come to my court. If she cries again it is deliberate. So I don't expect her to cry again," Justice Lydia Osei Marfo ordered.
ALSO READ: