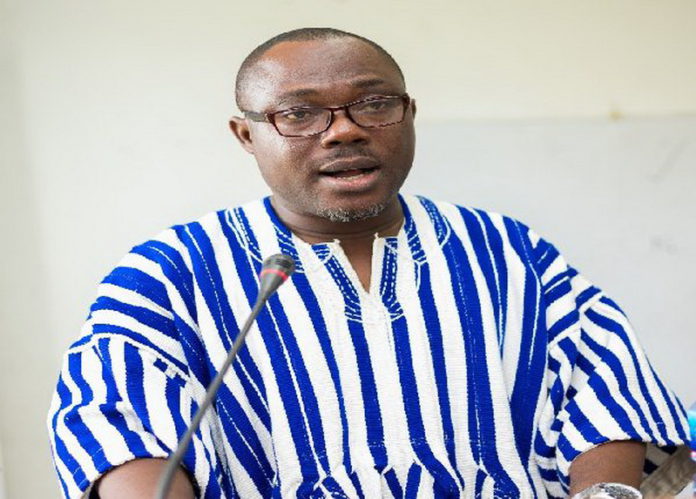 Senior Political Science lecturer, Professor Ransford Gyampo, has expressed admiration for Madam Cecilia Abena Dapaah, the former Minister of Sanitation and Water Resources, following her decision to resign from her post.
While acknowledging that keeping a large sum of money at home as a public officer is unacceptable, Professor Gyampo commended her boldness to step down, considering it a praiseworthy action that should be encouraged.
He stated, "I applaud her for taking the initiative to resign. In our country, it is not common for public officers to do so, making her decision even more significant. By resigning, she has shown courage and done well." He told Omanhene Kwabena Asante on Asempa FM's Ekosii Sen Monday.
However, he also expressed his concern about President Nana Akufo-Addo's response to her resignation, stating that the president should have accepted it without being judgmental.
The political science lecturer emphasised the importance of allowing the investigative body to carry out its work, stating: "Let us allow the investigative body to do their work if we are serious as a nation. We need to tackle things from the roots."
Regarding the arrest of Madam Dapaah by the Office of the Special Prosecutor, Professor Gyampo noted that it was a consequence of suspicions surrounding corruption and corruption-related offenses, specifically related to the alleged theft of substantial amounts of money and valuable items from her residence in Accra.
In light of recent events, Professor Gyampo suggested a reevaluation of the structure of her former ministry.
He proposed: "Her ministry should be realigned. It is unnecessary to appoint a new minister to replace her. Cutting down the number of ministers is important."
The arrest of the former Minister of Sanitation and Water Resources has triggered series of investigations into the reported theft, causing shock and concern among the public.
READ ALSO:
US$1m, €300,000, millions of cedis stolen from Sanitation Minister, Cecilia Dapaah's house