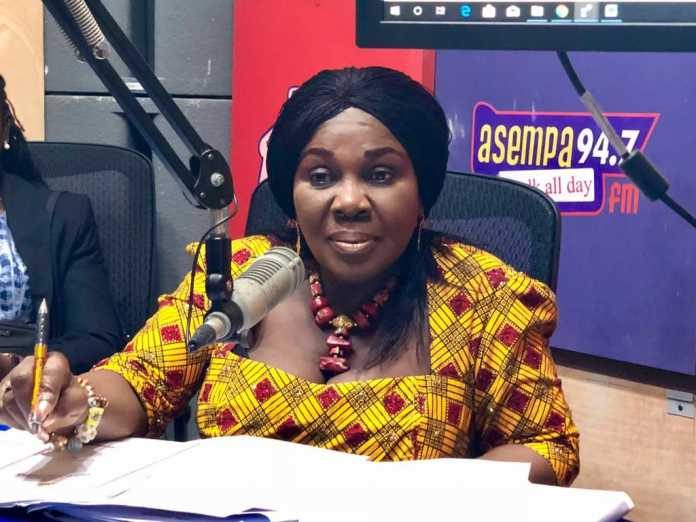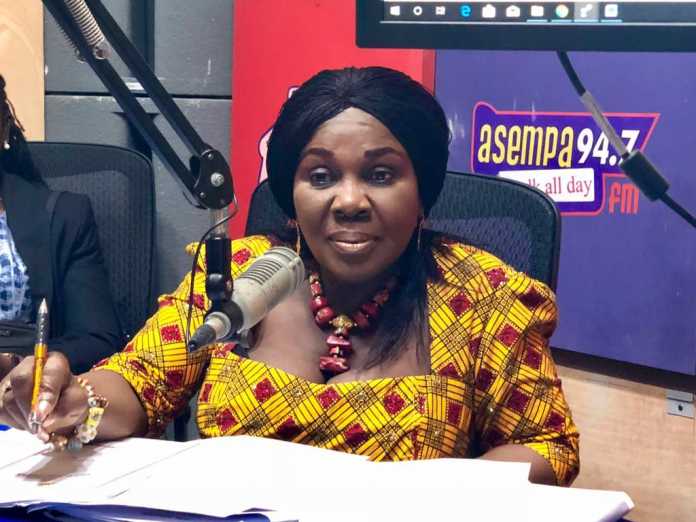 Two househelps of Sanitation Minister, Cecilia Abena Dapaah and her husband, Daniel Osei Kuffour, are before an Accra Circuit Court, for allegedly stealing monies and items running into millions of Ghana Cedis.
The said monies were allegedly stolen from the couple's room in their house at Abelemkpe, a suburb of Accra, in the Greater Accra region.
An 18-year-old Patience Botwe and 30-year-old Sarah Agyei allegedly stole the monies and personal effects of the couple, between the months of July and October 2022.
The first accused, Patience, also has her current and former boyfriends, as well as her father, all being dragged before the same court.
Patience and Sarah, are charged with one count of conspiracy to commit a crime and five counts of stealing US$1 million, €300,000 and millions of Ghana cedis.
Within the same period, Patience and Sarah allegedly stole personal effects of Madam Cecilia Abena Dapaah, which included assorted clothes, valued at GH¢95,000, handbags and perfumes.
The rest are jewellery valued at US$95,000 from Cecilia Abena Dapaah.
However, Patience alone, within the same period stole six pieces of Kente cloth worth GH¢90,000 and six sets of men's suits valued at US$3,000 which are property of the minister's husband.
Benjamin, 29 years old, a plumber, has been charged for dishonestly receiving GH¢180,000, Kweku Botwe, 65 years, a trader, also dishonestly receiving GH¢50,000 and Malik Dauda, 23 and unemployed, dishonesty received GH¢1 million.
As earlier stated, the monies mentioned are all property of Madam Dapaah and her husband, stolen from a bedroom that she shares with her husband.
All five accused persons were arraigned before an Accra Circuit Court, presided over by Susana Ekuful on Thursday, July 20, 2023.
Their pleas are yet to be taken, but Sarah has been admitted to bail in the sum of GH¢1 million, with two sureties. The sureties are to deposit their Ghana cards with the registrar of the court.
Her Honour, Susana Ekuful, further stated that the bail condition is subject to review by the substantive judge, as she was serving as a relief judge.
Patience, together with her alleged boyfriends and father, had been remanded into lawful custody.
Sarah was granted bail because she is a breastfeeding mother.
Brief facts
The court was told in the amended charge sheet and brief facts that Patience, also known as Maabena, was a househelp of the complainants, Daniel Osei Kuffour and his wife, Cecilia Abena Dapaah.
The court was further told that Sarah was also a former house help of the complainants.
Her Honour Susana Ekuful was told that the complainants reported the case to the police somewhere in June, this year, after detecting theft of cash and their personal effects.
Preceding the report, Patience was caught to have opened and entered the couple's room with a duplicate key.
A1 was caught by Mr Kuffour, who returned from town only to find out that their bedroom was opened, as well as hearing an unusual noise coming from it.
The first complainant, Mr Kuffour, entered the room and found A1 hiding behind the door.
It was after this incident that the complainants detected that some of their property were missing.
A1 was arrested and released on police enquiry bail, but unfortunately, went into hiding with her boyfriend, Benjamin, in Tamale.
While in Tamale, the love birds allegedly rented a three-bedroom apartment at the cost of GH¢105,600 as well as a store at the cost of GH¢120,000.
The police arrested her upon intelligence and a spot search conducted in their apartment led to the retrieval of US$40,000 and GH¢72, 619.70.
Patience allegedly bought a three-bedroom house at a cost of US$70,000 at Amrahia and furnished it with the following brand new items – a double-decker refrigerator, water dispenser, a television set, washing machine and a chest cooler among others.
She also bought Hyundai Elantra at the cost of GH¢80,000 for Benjamin who also sold it to purchase a Honda Civic.
A1 also gave her father GH¢50,000 and GH¢1 million to Malik (ex-boyfriend.)
The court heard that A1 implicated Sarah during interrogation that she was her accomplice.
Thus, when they were working together in the complainants' house, A1 used to keep watch at the main gate to enable Sarah to enter the couple's room to steal, after which they shared the spoil.
Sarah was arrested at Budumburam and during the investigation, it came to light that she used her portion of the stolen money to build a three-bedroom house at where she was arrested.
The case is adjourned to August 2, 2023.