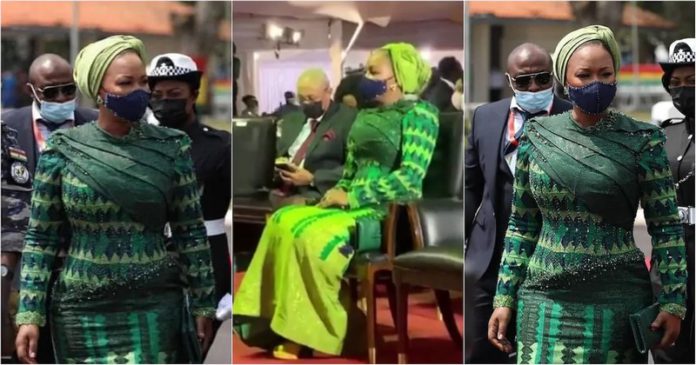 Second Lady Samira Bawumia just knows how to slay it effortlessly.
The Second Lady dazzled at the inauguration of her husband and President Nana Akufo-Addo's second term.
Just like every occasion she has attended, Samira came with her fashion on point and looking dazzling.
In a video and photo from the ceremony, Samira was spotted dressed in a colourful kente.
READ ALSO:
Joe Wise, Fomena MP declared Deputy Speakers
The kente was made in different shades of green with many crystals adorning the frontage.
Samira's dress looks to be a full one with long sleeves and she matched the dress with a small bag made in a shade of green colour.
Completing her look for the day was a dark-coloured nose mask and an army green-coloured headgear.
Check out how she looked at the swearing-in of President Nana Akufo-Addo in Parliament on Thursday.