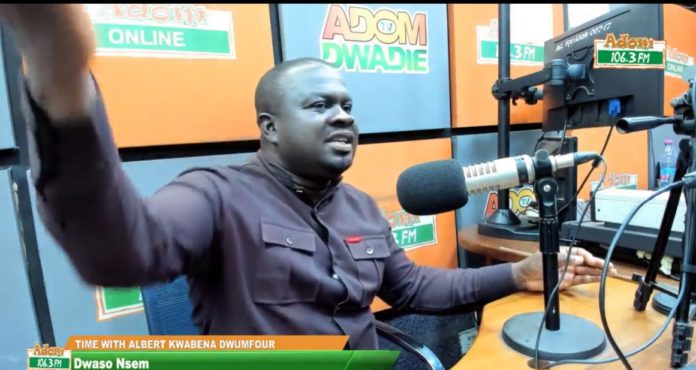 President of the Ghana Journalists Association (GJA), Albert Kwabena Dwumfour, has said the Police have not been forthcoming with the progress of investigation on Ahmed Suale's death.
Speaking on Adom FM's Dwaso Nsem, Mr Dumfour stated he suspects there is something the police are not telling Ghanaians.
However, he could not figure out what was holding up the police on the investigation.
Ahmed Suale was gunned down by unidentified men about 100 metres from his family house following months of threats of violence against him in 2019.
Despite police assurances of progress and two arrests – nobody has been tried or convicted in the journalist's murder after four years.
The heinous crime sent shock waves across the media landscape and scared many journalists, who openly expressed fear for their lives.
The Minister of Justice and Attorney-General, Godfred Yeboah Dame, at a forum organised by the Media Foundation for West Africa, expressed concern over the delay in arresting the perpetrators.
At the Annual GJA Dinner Night on December 21, 2022, in Accra, President Nana Akufo-Addo, who also expressed concern, assured that the murderers would be brought to book.
But Mr Dwumfour says he cannot wrap his head around the posture of the police considering the fact that they have prosecutorial powers.
ALSO READ:
Its unfortunate Ahmed Suale's suspects have not been arrested – Akufo-Addo
GJA sends SOS message to police over Ahmed Suale's murder
He stated GJA is saddened by the deafening silence and lack of action by the state authorities to bring the perpetrators of Ahmed Hussein Suale's murder to book.
The President has, therefore, called on the police to bring closure on the matter, especially for the sake of the bereaved family.
"It's been four years and the police are saying nothing. Even if they have not been able to make any arrest or whatever, they should let us know the state of the investigation," he appealed.