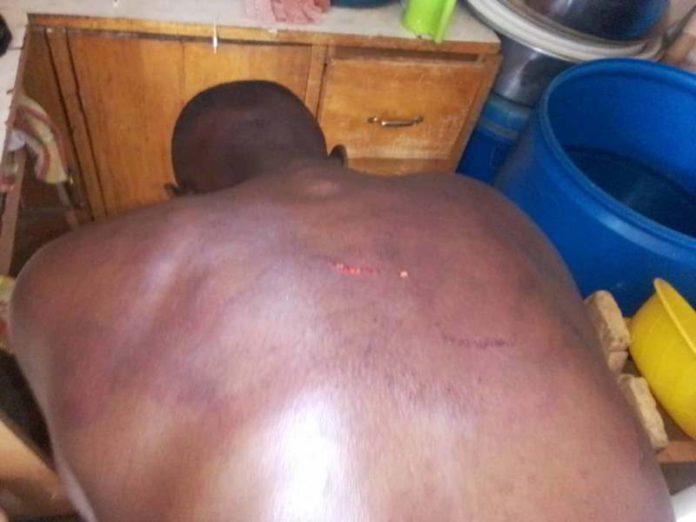 One of the victims of military brutalities at Ashaiman Taifa is traumatized after armed men allegedly subjected him to what he described as physical torture earlier Tuesday.
The victim, who would want to remain anonymous, narrating his ordeal to Adom News said the incident happened after 4:00 am when he had stepped out to urinate.
"Two soldiers came rushing at me with their gun asking me not to run as they would shoot me. I had no option than to comply leaving my wife and children in the room.
"With the gun to my head, I was marched to a point where water had collected after an earlier rain. I was heavily beaten as I laid with face down in the water," he narrated.
According to him, no amount of plea would calm the armed military personnel who are said to be visiting attacks on the residents to avenge the killing of their colleague which happened over the weekend.
He said he feels pain all over his body after being beaten to pulp.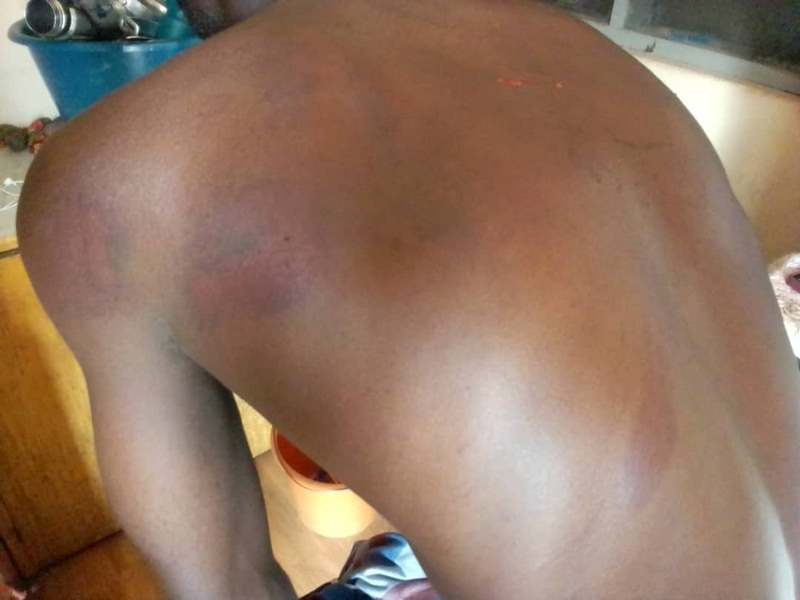 "The marks at my back tell it all. I have severe pain in my penis and balls and my back hurts so badly. My friends later helped me to a health facility where I was given first aid.
" I have been asked to come back for further checks. I feel unwell habouring so much fear and pain"
He added that other residents could not escape the wrath of the uniformed personnel.
" I heard a taxi driver collapsed after being beaten, university graduate who was recording the incident was not spared as they chased her to her room, but to mention a few.
"For the fear of losing my life and possible attack on my family, we are vacating our home to seek refuge elsewhere," he shared.
He pleaded with government and military high command to intervene and restore order.
Meanwhile, his wife who was asleep at the time could not come to terms with what her husband had been through.
She said their six-year-old son is traumatized and has decided not to eat after helping clean blood from his dad's wounds.
"We no longer feel safe here and leaving this place is the best decision. The soldiers warned that they would be revisiting Ashaiman tonight and days after until culprits behind their colleague's death are found.
"Some soldiers were seen barging into people's homes to attack them."
With their helicopter in the air and armoured vehicles and armed personnel taking over parts of Ashaiman, some residents remained indoors with others closing their shops to avert becoming victims.
The situation is said to have somewhat affected daily interaction between Ashaiman and neighbouring communities.