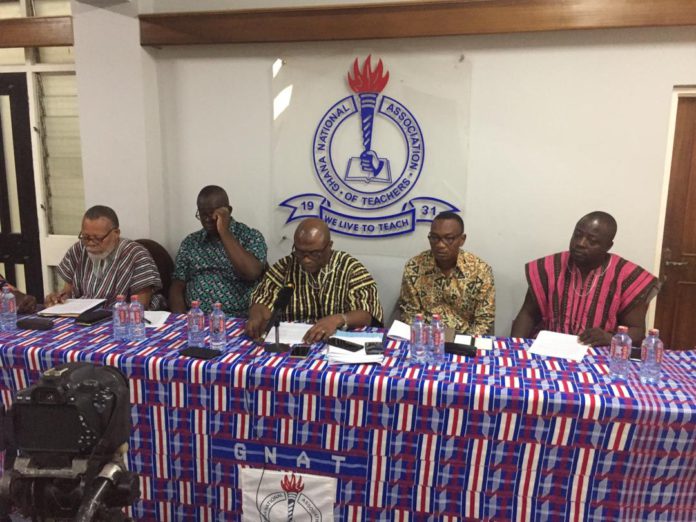 The Ghana National Association of Teachers (GNAT), National Association of Graduate Teachers (NAGRAT), and the Coalition of Concerned Teachers, Ghana (CCT-GH) have warned that they will not partake in this year's national celebration of World Teachers' Day.
This according to them is due to unresolved issues with the Education Ministry.
In a statement issued on September 18, the three teacher unions called out the Ministry for failing to pay a 20% allowance promised to teachers posted to underserved areas.
The three groups also demanded a refund of GHc 44.55 to teachers from the Education Ministry as instructed by President Nana Akufo-Addo.
The unions have given the Education Ministry a two-week ultimatum to fulfill these demands.
Below is their statement: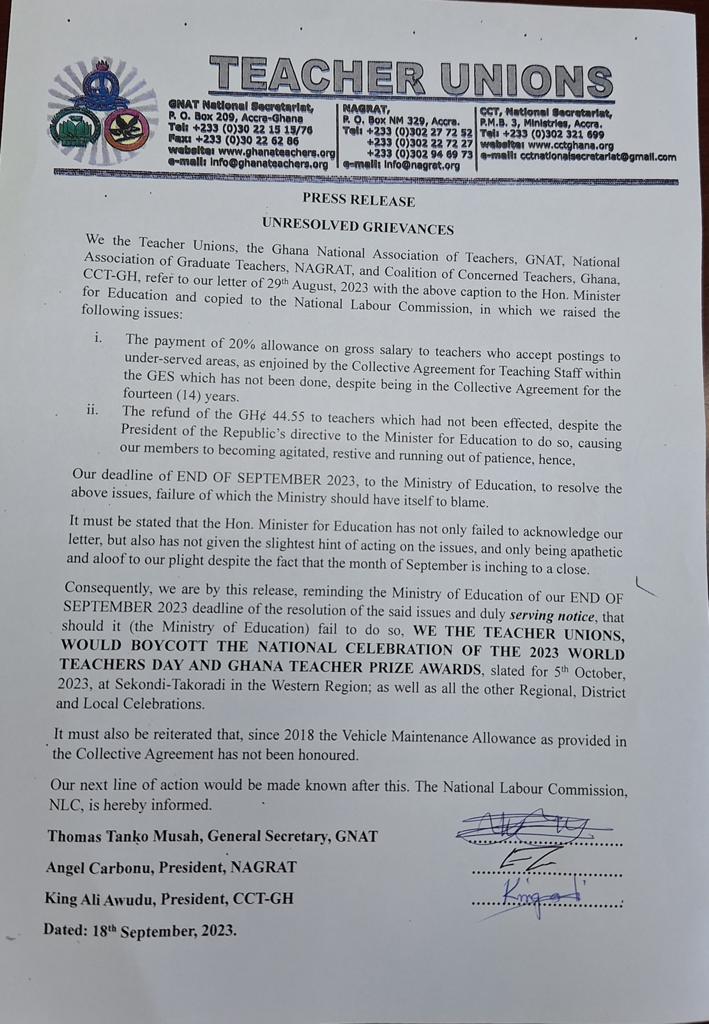 ALSO READ: