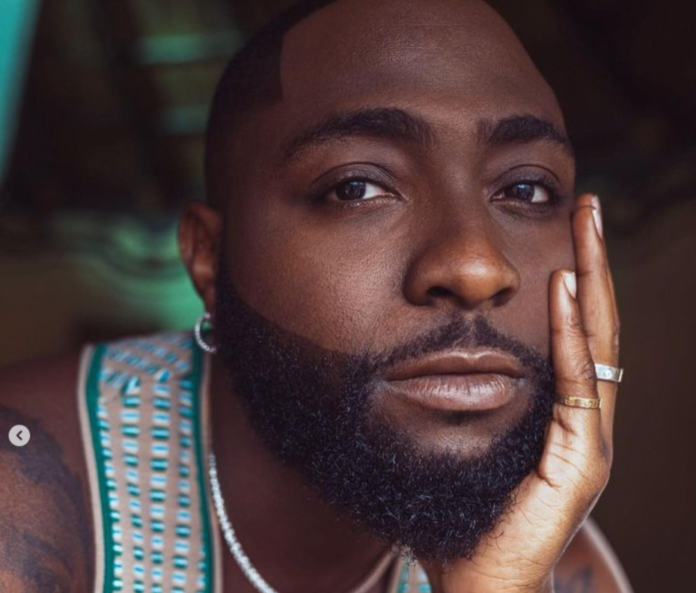 Nigeria's Nobel Prize-winning author, Wole Soyinka, has defended Afrobeats star Davido over a music video he shared on social media that was allegedly offensive to Muslims.
One scene is said to have portrayed men in white clothes dancing in front of a mosque.
This drew criticism from some youth prompting anger from youth at Maiduguri, in the mainly Muslim north-eastern city of Maiduguri to attack Davido's posters.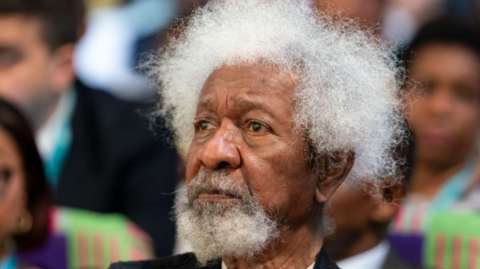 They pulled them down, tore them up and set fire to them, local media reported.
The video – a 45-second clip promoting a new song by Logos Olori who is signed to Davido's record label – also caused anger on social media.
Some prominent Muslims called for an apology, prompting the Nigerian singer to delete the video from Instagram.
But Prof Soyinka hit out over the backlash, although admitting he had not seen the video because it had been withdrawn. In a letter to Nigeria's Premium Times news, he said:
Dancing in front of a mosque cannot be read as an act of provocation or offence but as affirmation of the unified sensibility of the spiritual in human.
There are certain principles, histories, rights and responsibilities of artistic creativity that should not be smothered under emotional manipulation.
No apology is required, none should be offered.
The professor added that those who were offended should exercise their right to boycott Davido's products.
ALSO READ:
Davido rewards hotel worker who returned 'missing' $70k