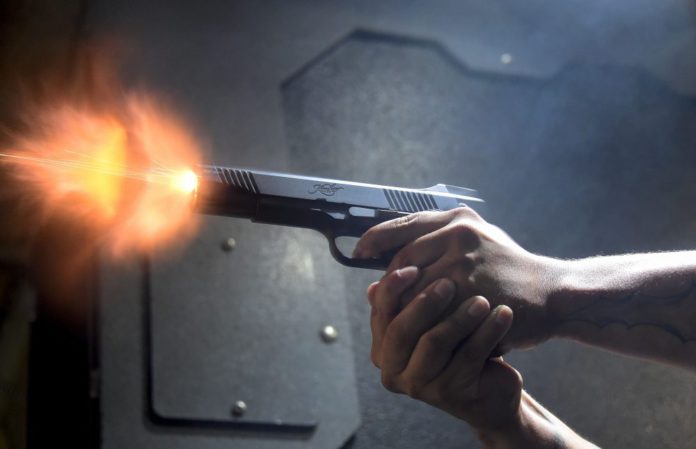 Tragedy struck a house located at Seaside Estate, Lagos Nigeria when a stray bullet from an army officer killed the sister of a lady who called him to fight her neighbour.
Trouble started when the said lady, identified only as Kamsi, and her deceased sister were accosted by their neighbour for packing out of their home without paying their pending debt.
The misunderstanding prompted Kamsi to use her influence to call in an army officer to help her deal with the said neighbour.
ALSO READ
However, when the army officer arrived, there was a struggle between him and boy, during which two bullets were mistakenly shot, with one hitting Kamsi's elder sister and killing her instantly.

The army officer fled the scene when he realized the havoc he caused but the police swooped in on the Kamsi and the neighbor.
The suspects have been transferred to the Lagos State Police division where they await trial.