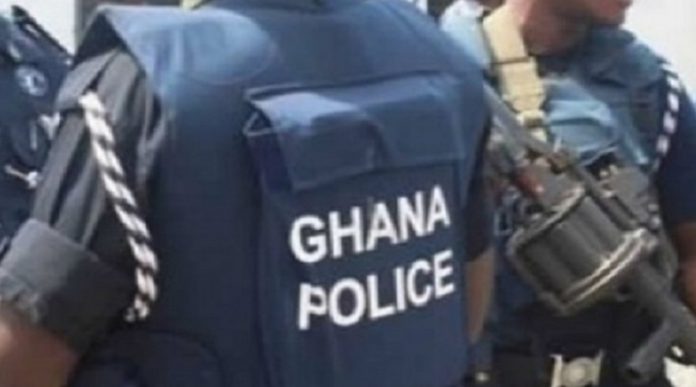 The police had to fire warning shots to escape in their attempt to rescue a man from being lynched.
An angry group had captured a man who is said to have threatened a Muslim cleric known as Mallam Basha in a viral video.
Speaking to Joy News, the Northern Regional Crime Officer Superintendent Bernard Baba Ananga, said the command's attention was drawn to a mob that had gathered and threatened to lynch someone around the Kalanda Park area.
According to the informant, the person was being held close to a mosque.
The accused man is said to have dared a cleric and challenged him to come and burn his idols if indeed he was spiritually powerful. Still, some people were not happy with his utterance leading to the development.
Superintendent Ananga said the police, therefore, went in to rescue the said gentleman.
He said when they arrived, the crowd was thick and more people kept thronging the place.
The Crime Officer said they had to call for reinforcement to help control the situation.
The Regional Crime Officer said the police met with the leaders of the place, and they agreed that they will rescue him, but that did not go down well with the youth prompting the attack.
Superintendent Ananga said the man is currently with the police assisting with investigations. He said he is being kept for his own safety and the safety of others around him.
The Crime Officer appealed to the youth to support the police maintain peace in the area and urged them to always use dialogue and not resort to violence anytime they are aggrieved.
The cleric, Mallam Basha, earlier preached a sermon on peace and tolerance to help convince the youth to allow peace to prevail.
He appealed to the youth to allow the police to do their work but certainly did not convince the youth.
ALSO READ: