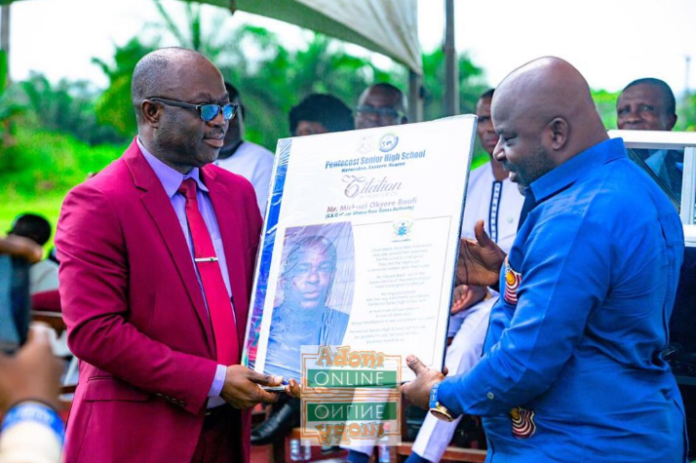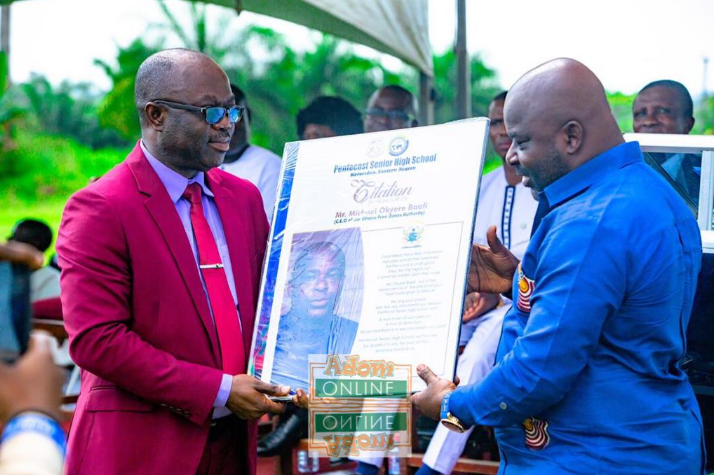 The Pentecost Senior High School on Saturday honoured the Chief Executive Officer (CEO) of the Ghana Free Zones Authority, Michael Okyere Baafi.
The headmaster on behalf of the school at its Fundraising and Thanksgiving Service presented a citation to Mr. Baafi in acknowledgment of his numerous support to the school.
READ ALSO : Audio: Distraught customer shares frustration after SEC's closure of investment companies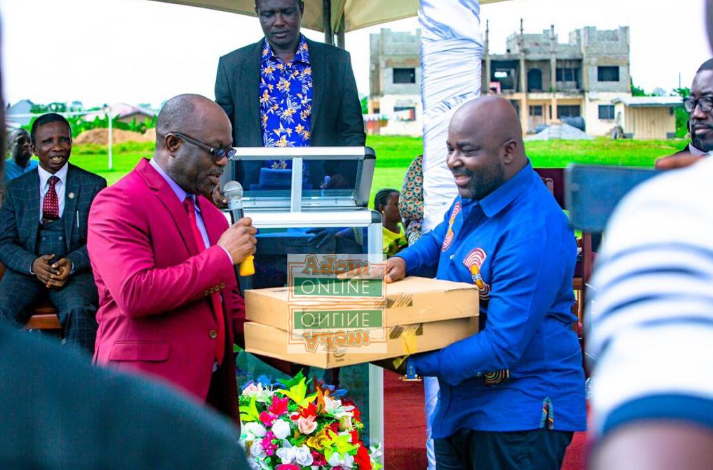 Mr Baafi, in appreciation of the acknowledgment from the school, encouraged the parents and students to continue to have faith in the Akufo-Addo government and also take advantage of the free SHS programme.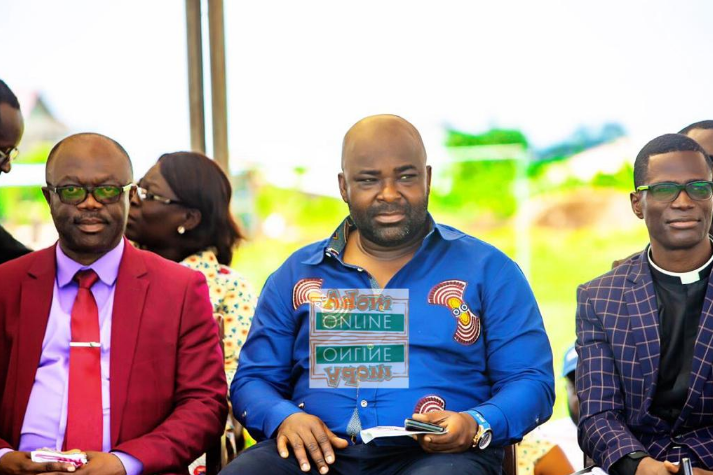 Mr Baafi also donated GHc5,000, five laptops and 20 bags of rice to support the on-going fundraising programme.
READ ON: SEC explains reason for revocating licences of 53 fund investment companies