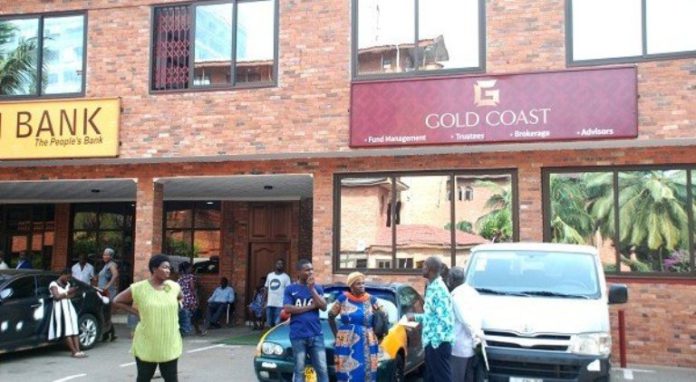 The Securities and Exchange Commission (SEC) has explained why it revoked the operating licenses of Gold Coast Securities and some 52 other investment companies.
The Deputy General-Secretary of SEC, Paul Ababio, says the revocation of the licenses is to protect the integrity of the securities market and investors.
Providing a further explanation on Adom FM's morning show, Dwaso Nsem Monday, Mr Ababio said there were investments companies who had refused to tell their customers what they are using their funds for.
READ MORE
According to him, as a result of these refusals, customers are left unsecured.
"As a means of securing customers' funds, we then revoked the licenses of these investment houses to protect the funds of customers," he said.
The SEC, on Friday, revoked the operating licences of some 53 investment companies in the country.
Director-General of the commission, Rev Daniel Ogbarmey Tetteh, in a stakeholder meeting before the release of the list of the affected companies, said troubled securities firms that had long still not been able to address concerns raised about their operations over the years were among those affected by the action.
Mr Ababio confirmed that his outfit will from Tuesday, November 12, 2019, begin making a series of announcements in its bid to ensure that investors do not lose their investments.
He added that they would begin a validation process, which will allow investors to show proof of their investments with the affected investment firms.