Host of U Sey Wetin on Hitz FM, Prince Tsegah, popularly known as Da Don, has urged Evangelist Papa Shee to consider going back to doing highlife music.
According to him, Papa Shee has exceptional talent when it comes to doing music, hence it would only be right if he accepts the music calling than tow the path of evangelism.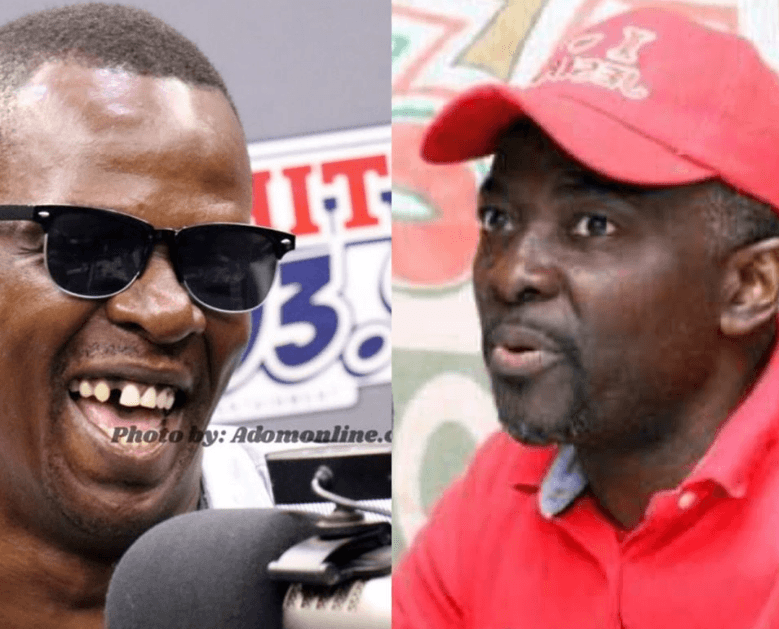 "Papa Shee must go back to doing highlife music; you have the talent. Though God has called him he can do this on the side," he told Andy Dosty.
READ MORE ON ADOMONLINE.COM:
Mr Tsegah recalled how Papa Shee performed some of his old songs during his weekend show on Asempa FM.
"The last time I interviewed him, he brought those songs back and was using them as example. I can see that it is part of him and the swag he even has," Da Don noted.
Papa Shee becoming a pastor
Musician-turned-pastor, Papa Shee, disclosed how he met Jesus Christ and was instructed to begin preaching the word of God to the World on Daybreak Hitz on Hitz FM last year.
According to the 'Ate Pa' hitmaker, he saw Jesus in a dream he described as "very deep."
"He showed himself to me when I was asleep. I wasn't able to watch his face because I felt like filth before him. Just like helicopters' high-intensity searchlight, his glory shines so brightly so I couldn't watch his face," he revealed to Andy Dosty.