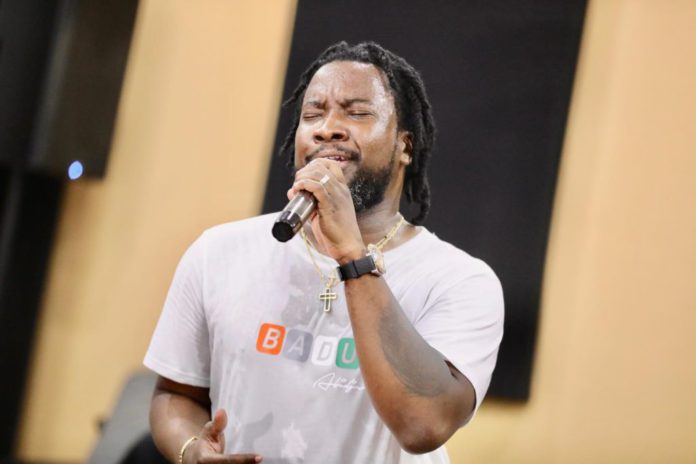 Multiple award-winning gospel singer and songwriter, Sonnie Badu, says he is not bothered when people criticize his appearance as a minister of the gospel.
This is because he is confident in the things God has ordained him to do, hence he is not worried about people's opinions. He believes God examines the heart, not outward looks.
Sonnie Badu made these comments in an interview on Joy Prime's Prime Morning with host KMJ on Friday.
"I might have the looks of somebody who really is not as churchgoing or religious, but hit the stage with me, and we'll see who is more religious or who fears God the most. I've come to realise that God doesn't look at the outward but at the inward. So I'm just privileged to have a different mindset, and nothing moves me; no opinion moves me because I'm confident in what I've been sent to do," he said.
Considering the numerous testimonies he has received from people who have, in one way or another, been transformed by his songs, he believes it is a matter of fulfilling his purpose on earth.
With almost 28 years of experience as a gospel singer and pastor, he is of the view that God needs a diversity of people to complement and supplement His creation.
Asked about his opinion on the upbringing of the new generation with the advent of technology, he stated that "this new generation lacks respect and honour."
The singer based his claims on the fact that social media has provided a platform for people to share their thoughts regardless of the consequences, thereby impacting young people negatively.
Sonnie Badu said, "They don't really care. If they need to insult you, they'll come out and insult you and feel good about it. A little bit of two or three days fame makes them excited, but there's no debt inside."
That notwithstanding, he has cautioned young people who use social media to exercise caution when making comments about older people, particularly pastors and prophets, as there is more to life than social media.
The "My Confidence" songwriter said he is privileged to be inspired by God to compose life-changing songs.
Meanwhile, Sonnie Badu has again released a new song titled "Enojare (God has brought an end to my suffering)," which he says is inspired by the life of his Godmother.