After 12 weeks of sterling performances from talents gathered from all parts of the country, Victor Ampofo has been crowned winner of the second edition of Adom TV's popular Nsoromma music show.
As days turned to weeks and weeks to months, tunes from Victor seemed like moonlight beaming the gloomy nights of life.
Small but mighty as he is, Victor did not fail to please his fans who through their votes helped him walk away with the ultimate prize.
Victor bagged a cash prize of GHc 5,000, a laptop, N#8 products, Oba hamper and some Picadilly products.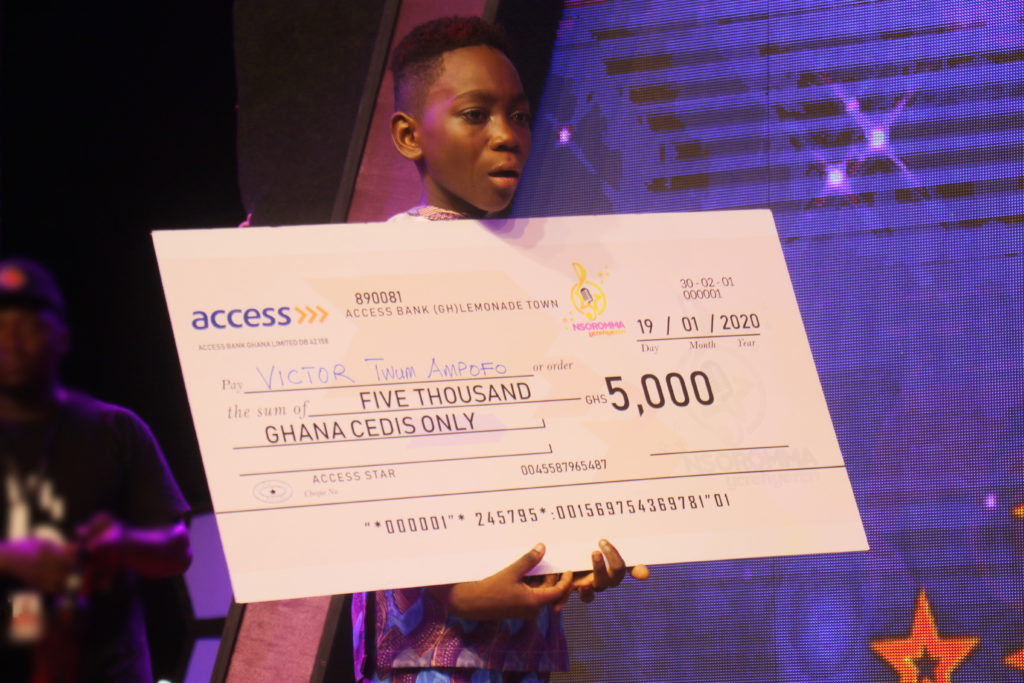 Reniel Aboagye, who followed as the 1st runner-up, went home with cash prize of GHc3,000, N#8 products and Oba hamper.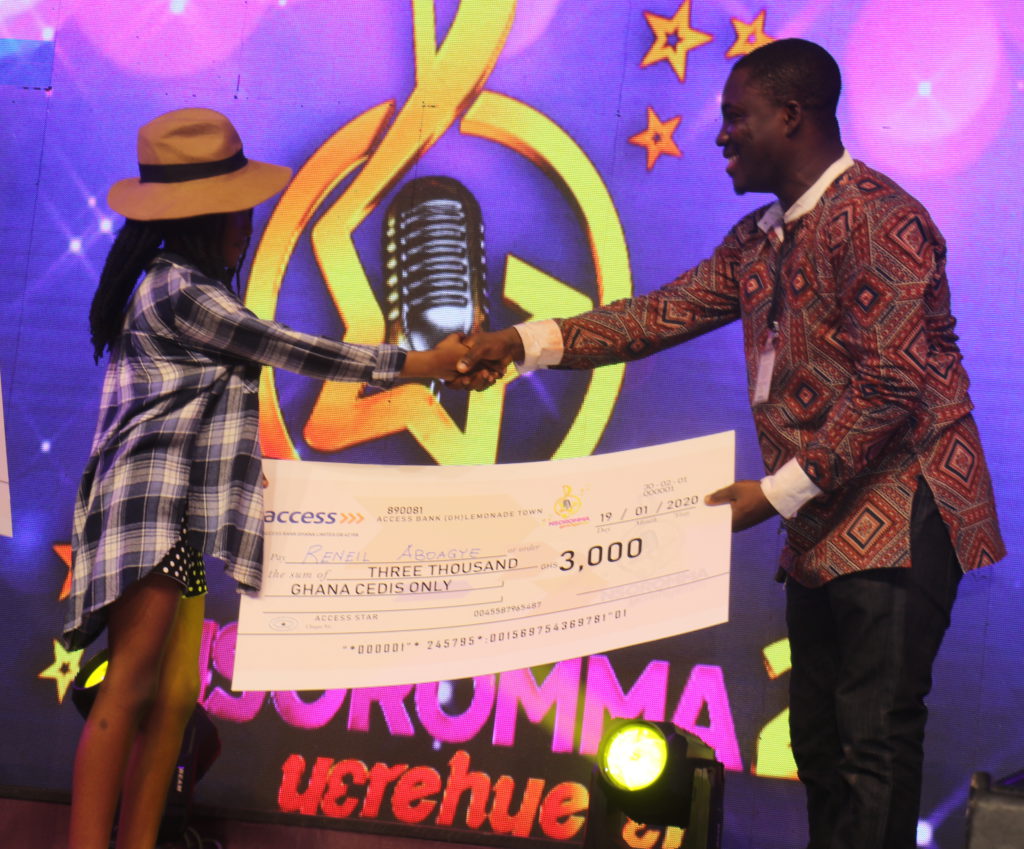 Aba Afrima Abaka, who emerged the 2nd runner-up, also won GHc 2,000, N#8 products and Oba hamper.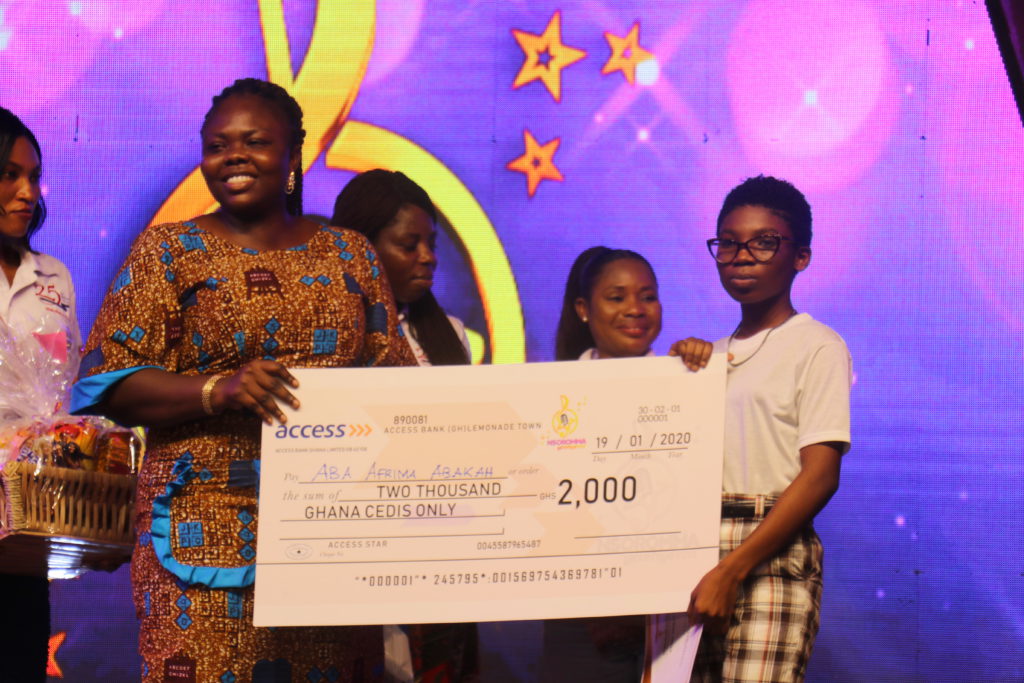 Grace Adom Sarkodie, Stephen Nyameke and Queenmiracle Awinini Adongo, who came 4th, 5th and 6th respectively, walked away with N#8 products, tablets and Oba hamper each.