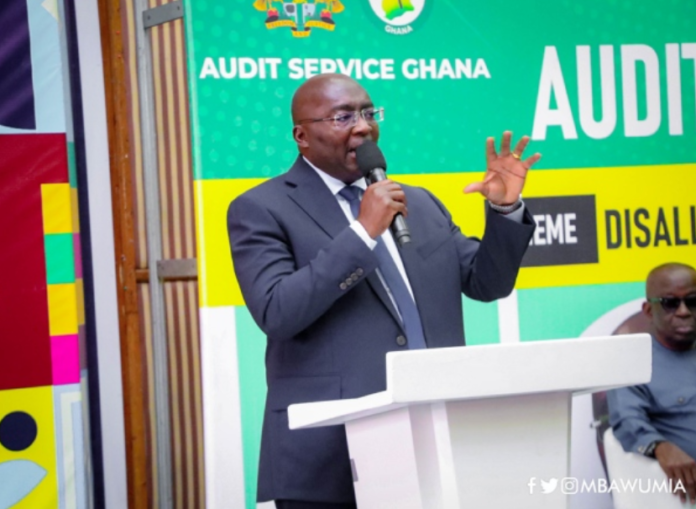 The spokesperson of the Vice President, Dr Mahamudu Bawumia, Dr Gideon Boako, has revealed that any of the candidates contesting for the New Patriotic Party's (NPP) flagbearership who gets the support of five incumbent Members of Parliament(MP) in the Ashanti Region will win the election.
He was also quick to shoot down claims from pro-Alan elements that Dr Bawumia as flagbearer will reduce the votes of the party in the Ashanti Region; arguing that the Vice President has over the years endeared to the people of the Ashanti Region even more than candidates from the region.
Dr Boako was speaking on Wontumi Radio when he made this known.
"The Ashantis are not looking for people who will just say I can trace my roots there or they come from that place. They are looking for someone who will relate well with them and not have the boss, subordinate relationship.
"You can be from there but you are not humble enough to have time for the party members. They see Bawumia and he is like a son to the Ashantis. He endears so much to the party and they know him very well. He comes for funerals and joins most social gatherings in the region. During campaigns, he's the one they see. You can say you are from the Ashanti Region but have the people seen you campaigning for the party in the region before?"
"If you want a position in the NPP and you tell the people from Ashanti Region that they have to vote for you, what the NPP members in the Ashanti Region will ask you is when was the last time you came to Bosome Freho or Ejura to campaign? They can say that Bawumia who you claim is not from Ashanti Region 2020, 2016 campaign we were with him in the Ashanti Region.
"The Ashanti party is closer to Bawumia than anything. This is right from the grassroots. When we come to the Ashanti Region, you'll get lots of the chairmen, and constituency chairmen following Vice President.
"Out of the number of MPs in the Ashanti Region, if any candidate apart from Bawumia is able to get more than five MPs supporting them, I will say they will win the election. Bawumia will have the support. Bawumia will get not less than 80% of the Ashanti MPs supporting him. When some persons who said they are from the Ashanti Region went back home, they had only two MPs behind them. But when Bawumia is in the Ashanti Region, he has full support from the grassroots upwards. This is an indication of who the people want. Per what I've seen, there's no candidate who can command even 30% of the Ashanti Region votes apart from Bawumia," he said.