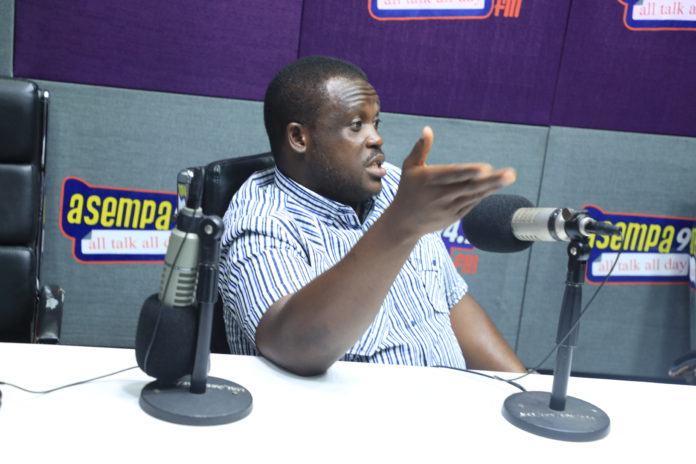 An aspiring parliamentary candidate of the New Patriotic Party (NPP), Patricia Narko Nartey, has officially filed her nomination forms to contest in the Ningo-Prampram parliamentary primary.
After submitting the forms at the party's office in the constituency, she promised massive development in the area.
"I hail from this constituency, my mum is a native. I have this constituency at heart so I pay critical attention to the happenings here. Men have led for a long time now, it's time for change. Women make an impact so I have filed to contest in the 2024 elections.
"If God permits, a woman will be allowed to charge and help women in the constituency. The wellbeing of a woman means the well-being of her husband and home. I want to show the people of Ningo Prampram my compassion. I will work with everyone so that the constituency can progress," she said on Accra-based UTV.
District Chief Executive (DCE) of the constituency, Al-Latif Tetteh Amanor stated that incumbent Member of Parliament (MP), Sam George has failed the people.
According to him, Mr George has failed to solicit help for the people even though the first lady, Rebecca Akufo-Addo is an indigene of the constituency.
"Government holds this constituency at heart. What the MP is doing is not helping us. As an MP of Ningo-Prampram where the first lady hails from, you should be mindful of your utterances and humble yourself so that whatever help she can offer is given but that is not the case. It is time for change, and we will make sure NPP secures the seat in 2024," he said.
Party executives encouraged other aspirants to pick up forms before the closing date.
The spokesperson stated that the party will work hard and support whoever wins the parliamentary primary in order to secure victory in the 2024 general elections.
ALSO READ: