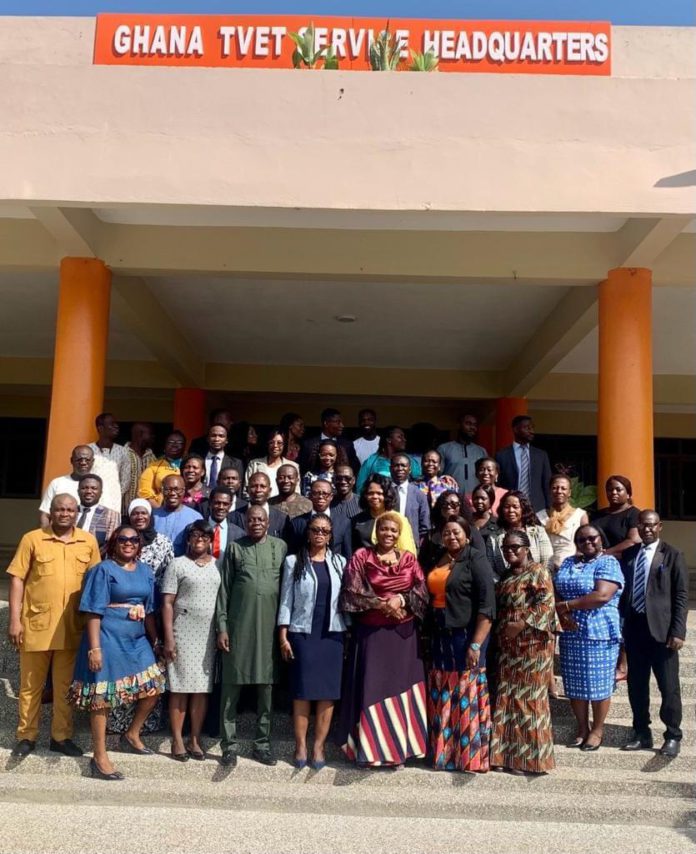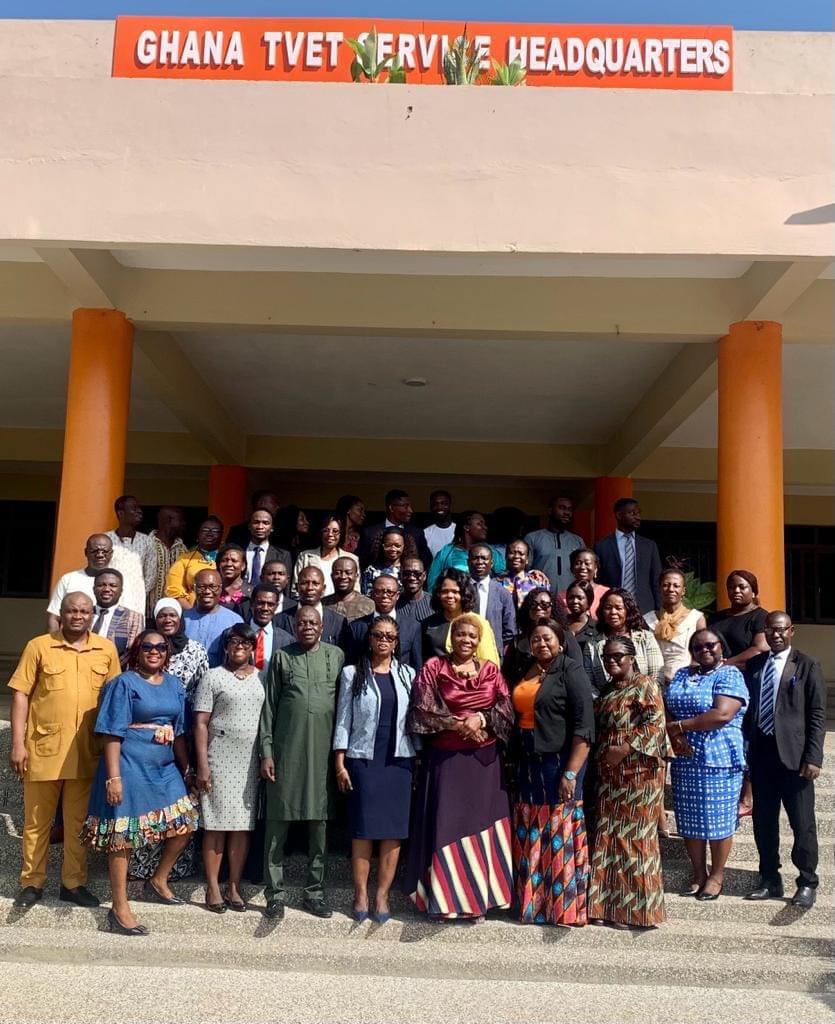 The new Chief Director for the Ministry of Education, Mrs Maamle Andrews and her entourage on Wednesday embarked on a familiarisation tour of agencies under the Ministry.
At the Ghana TVET Service Headquarters located at East Legon, Shiashie, the team paid a courtesy call on the Director-General for Ghana TVET Service, Mawusi Nudekor Awity.
Madam Nudekor Awity in her welcome address stated that the Service was full of joy to have a team from the Ministry visit them for the very first time since its opening.
She touted that TVET though the youngest, is results-oriented.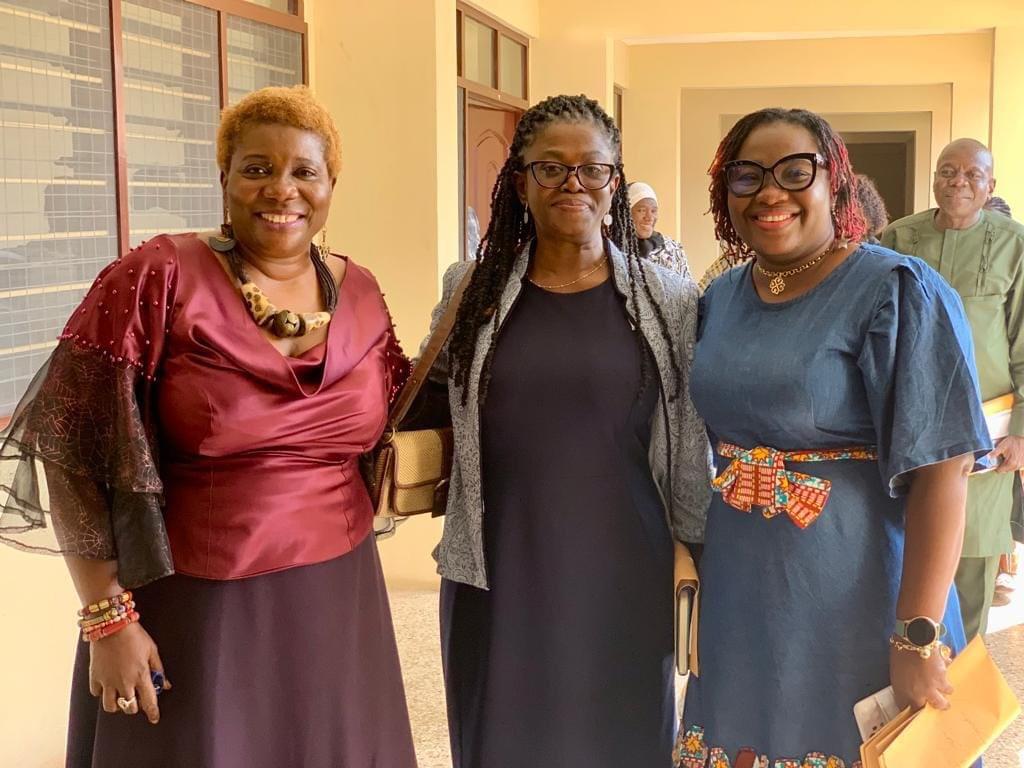 Director-General of Administration at the Ministry, Mrs Catherine Appiah- Pinkrah, disclosed they have been without a substantive Chief Director for over a year.
According to Madam Appiah- Pinkrah, Mrs Mamle Andrews has over 30 years of experience in the service and is the first female Chief Director of the Ministry for Education.
Mrs Andrews, addressing the management and staff of TVET, acknowledged the hardworking Director General, for her exemplary leadership and transformational policies.
She emphasised the importance of Technical Education in Ghana and its relevance to job creation and decent incomes and why she will be a keen supporter in promoting TVET.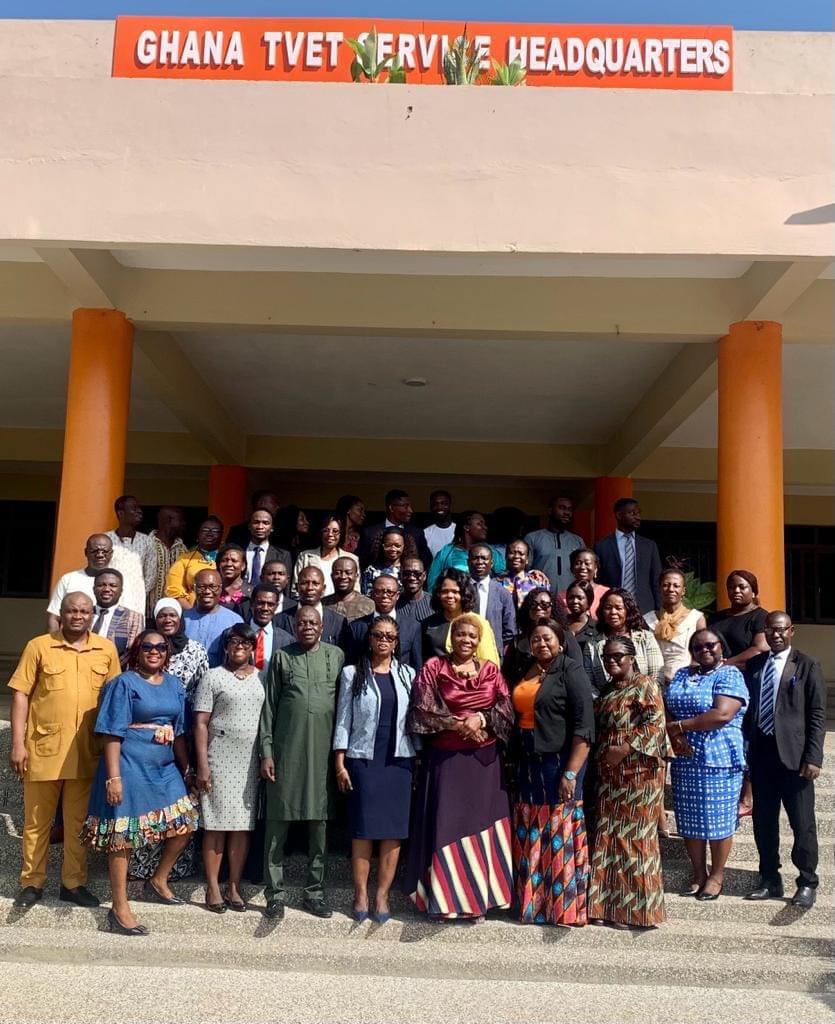 Mrs Andrews urged staff to always be results-oriented as they have always been so that the transformation agenda through TVET can continue.
Mr Franklin Eshun, who is in charge of Training Assessment and Quality Assurance at TVET, made a brief presentation on the background and achievements of the Service within two years of its existence.
Mrs Andrew was accompanied by the Director General, Administration, Catherine Appiah-Pinkrah, Abdul Razak-Umar, Director, HRD, Lawyer Matilda Azumah, Director Legal, Rejoice Dankwa, Director, Hajia Nana Fatima High, Coordinator GEOP, Larry George Botway, Head, Public Relations, Christiana Akrong, Deputy Director and Keren Amoo, Assistant Director.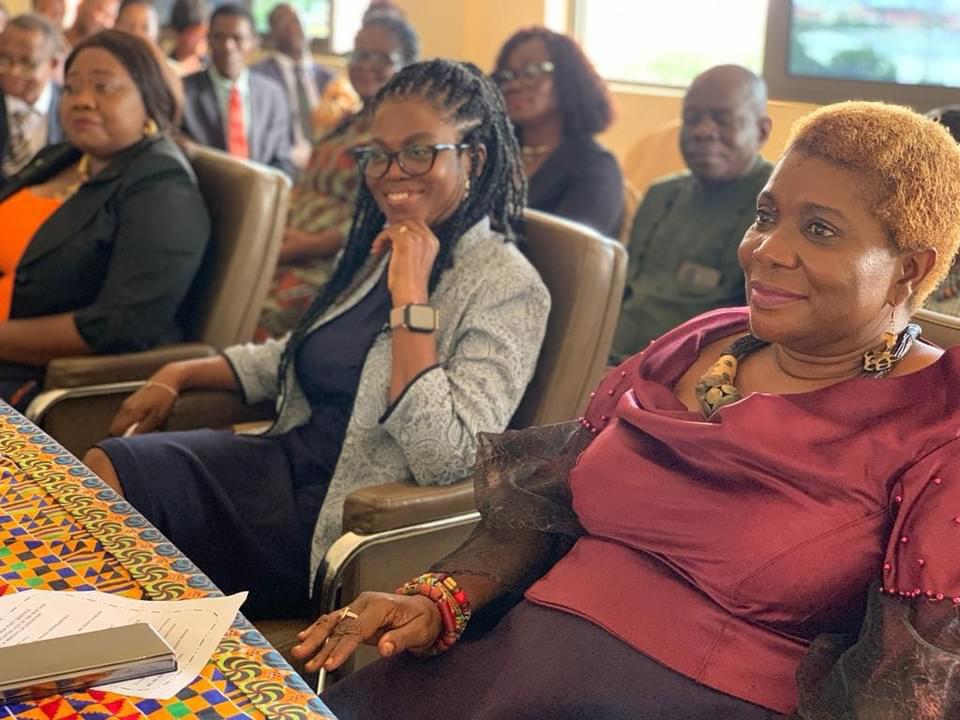 ALSO READ: