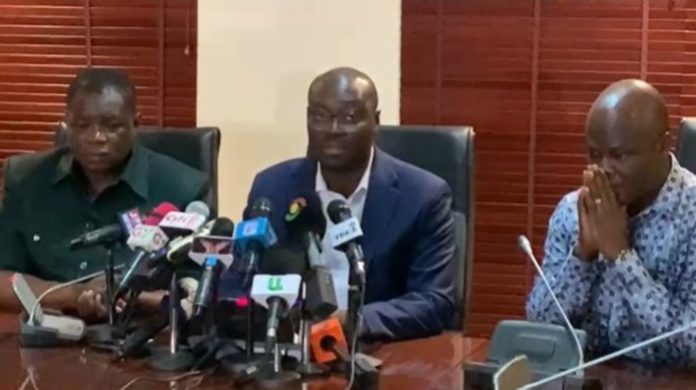 Calm has been restored in the Minority Caucus in Parliament following agitations over the leadership reshuffle.
This followed a closed-door meeting between the party's Council of Elders, the National Executive Committee and both new and old parliamentary leadership.
The former Minority Leader, Haruna Iddrisu and Whip, Mohammed Muntaka Mubarak were, however, not present.
The reason for their absence was unknown but the party leadership said there was peace in the party.
In all, 89 Minority Members out of the 137 numbers were present including the new leadership and old leaders who were retained.
The Chairman of the Council of Elders, Alhaji Mahama Iddrisu, called on all to abide by the party's decision, stressing there's no problem in the NDC and the only problem was winning the 2024 elections.
ALSO READ:
Muntaka meets Mahama; accepts change in Minority Caucus leadership
The National Chairman, Johnson Asiedu Nketia, asked the Minority Caucus to refocus on the genda of the party and that the NDC was not collapsing as their opponents sort to portray.
He, however, mentioned great lessons have been learnt and finally a framework for choosing leadership shall be worked on and charged the new leadership to emulate the great works of the former leadership.
Dr Domnic Ayine, the Leader of the Members who petitioned against the party's decision, said their main concern was the process and not the change and called on others to cooperate with the new leadership.
The party's General Secretary, Fifi Kwetey, and Communications Director, Sammy Gyamfi were present.