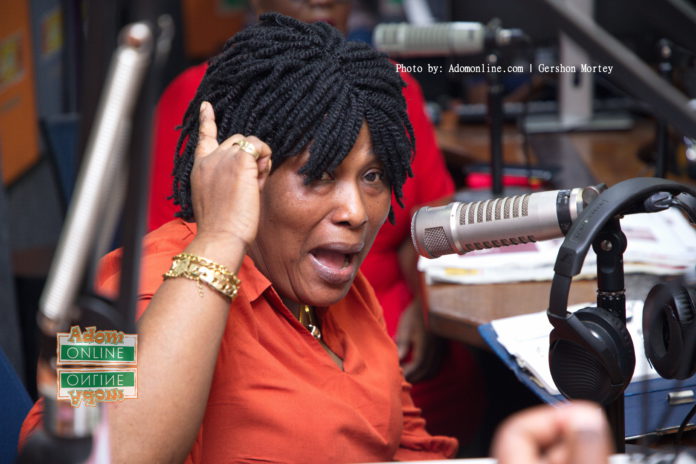 The General Secretary of the Convention People's Party (CPP) has taken a swipe at the Deputy Coordinator of the Free SHS Secretariat, Nana Afrah Sika Mensah.
Nana Yaa Jantuah believes the coordinator erred in a statement she made about the ongoing Senior High School (SHS) placement, given the fact that the outfit is meant to be a resolution centre.
This comes on the back of Nana Afrah's comments on the challenges associated with the Computerised School Selection Placement System (CSSPS).
Hundreds of parents of students who sat for the 2022 Basic Education Certificate Examination (BECE) since last Thursday have thronged the GNAT Hall in Accra for placement.
Asked whether the secretariat can resolve all issues regarding the placement of BECE graduates, Madam Mensah said "provided there is a space in the choice that they have made, if there is a space, we will replace it for them but if there is no space we can't do anything for them but we will give them options so that out of those schools they will choose and we send to the resolution for them to resolve the issues."
Reacting to the comments on Adom FM's Dwaso Nsem, the outspoken politician said the statement was unfair to students who had good grades but for one reason or another had not been placed.
Nana Yaa said she could not fathom why there are challenges with the placement annually but the Secretariat has done very little to address them permanently.
"Nana Afreh Sika asked the children to attend any school but she didn't speak well. Each child has their vision and the school they want to attend. Some had to burn the midnight candle and they passed so why do you expect them to attend any school at all? It's clear this government doesn't honour excellence if not, she wouldn't have spoken in that manner," she said.
Meanwhile, the GES has said a total of 165,601 will have to do self-placement because they could not be matched to their school of choice.
GES in a statement revealed that out of the 547,329 candidates who sat for the examination, 538,399 qualified for school placement.
Out of these, 372,780 candidates have automatically been placed into various schools.
ALSO READ:
School placement challenges will be resolved – Free SHS Secretariat assures parents
SHS/TVET placement for 2022 BECE graduates released
Play audio below: