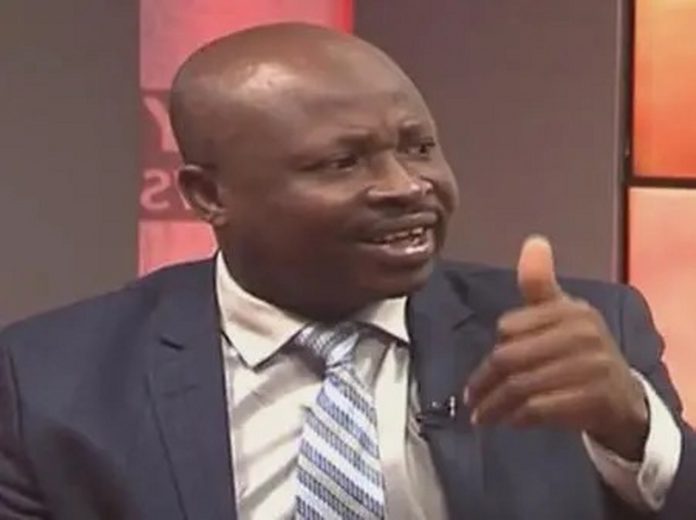 A Member of the Finance Committee of Parliament, Richard Acheampong, has said that participation in the Debt Exchange Programme is not as voluntary as the government claims.  
The Bia East MP has explained exemption from the programme makes such bond coupons non-tradeable in the market.
"The government in its communication is deceiving people that it's voluntary. Why are people picketing if participation in the programme is not compulsory?
"They're trying to say that if you don't join the Domestic Debt Exchange Programme, your bond, thus, the coupon is not tradable," he said.
To him, the government's tactics used in the programme make participation indirectly compulsory.
"If someone tells you it's not voluntary it's like a line in animal farm book which states that Sunday work is not compulsory but if you refuse to attend, the ration will be reduced.
"Indirectly you're being told it's compulsory, you're being told working on Sunday is not compulsory but refusal to do that means your food will be reduced," he fumed on Accra-based Neat FM.
Mr Acheampong indicated that the Debt Exchange Programme is going to crash the financial system.
"The financial system is going to crash because of these arrangements. Because the government will be using the 3 billion to pay its debt."
ALSO READ:
Debt Exchange: Gabby vs Sophia Akuffo is a 'family affair' but we'll get involved…
Debt Exchange: Delete Twitter post about Sophia Akuffo – Titus-Glover tells Otchere-Darko
He went on, "At the end of the day, the effect will be on the bank and other investors who gave their money to the bank.
"You got 44 billion and that couldn't save the situation will 3 billion be able to do that? If someone tells you the 3 billion is going to turn around this economy you're being deceived.
"Government must be disciplined in terms of spending," he stated.