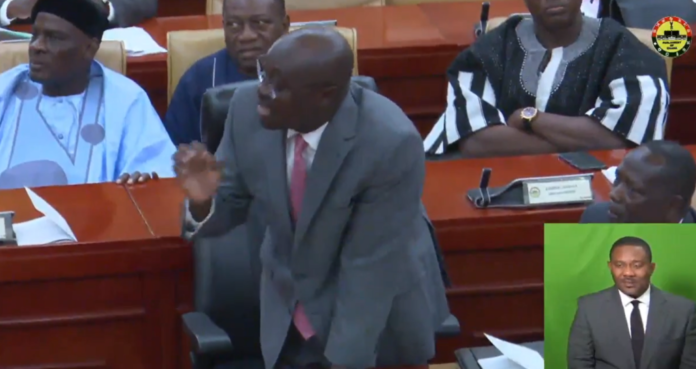 Parliament is expected to approve Ministerial nominees today, but the exercise will not be as smooth as it has been.
The Minority has not lowered its position to reject the nominees in the quest to force Akufo-Addo to downsize his government.
The Minority has stamped their feet firmly on the ground as there were no broker at the Committee level, per the parliamentary rule a report is expected to be taken and subsequently a vote taken.
As events unfold, Parliament is expected to either endorse or reject Akufo-Addo's nominees.
The NDC had indicated its readiness to kick against the approval of the President's appointments.
In a press release dated February 19, the NDC group said the actions were to help push for the reduction in the size of the current government.
Meanwhile, the Minority has said they will adhere to the NDC's directive by way of protecting the suffering Ghanaians.
RELATED:
We will not subscribe to consensus vote – Minority on new ministerial appointees
Majority begs Minority over decision to reject new ministerial appointees
The Ajumako Essiam MP and Minority Leader, Dr Cassiel Ato Forson, vowed the Caucus will ensure that the deadwood in the government is removed as they also demand a merger of some ministries.
They, therefore, participated in the vetting process but will not subscribe to a consensus vote.