In commemoration of the 66th Independence Day and Ghana Month Celebration, the Akan brands of the Multimedia Group, have decided to take Ghanaians down memory lane and re-tell the stories of some prominent Ghanaians who have excelled in diverse fields.
The spotlight today will be on former sprinter and long jumper, Michael Kofi Ahey, who won multiple awards and made Ghana proud in his career path.
His life journey commenced at the rising of the sun on 22nd November 1939.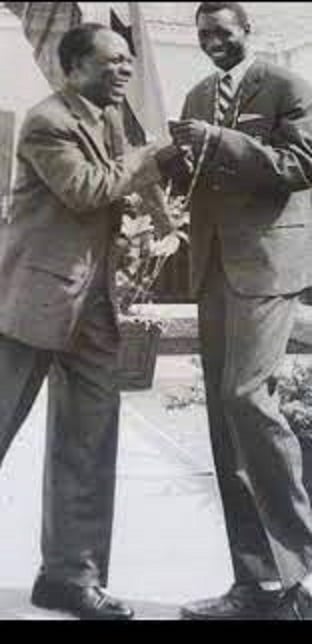 Kofi Ahey competed in the 1964 Summer Olympics, the 1968 Summer Olympics, and in the 1972 Summer Olympics.
Ahey's 1962 long jump national record of 8.19 metres was smashed just in 2014 by Ignatius Giasah at the Abuja Olympic Games.
He was conspicuously axed from 15 inductees into the first-ever Sports Hall of Fame.
Tournaments
Michael Ahey had the following podium finishes at major championships:
Competed in the 1964, 1968 and 1972 Summer Olympic Games.
He had some experience in the 100 meters with a time of 10.49 +0.5 at the Estadio Olímpico, Ciudad de in México on13th Oct 1968.
He did the 100 metres in 10.2secs in Kumasi on 4th September 1964 and leaped the Long Jump event at 7.97 meters in Ibadan, Nigeria on 5th May 1972.
He again jumped 8.05 m at Perth in Australia on 26 Nov 1962.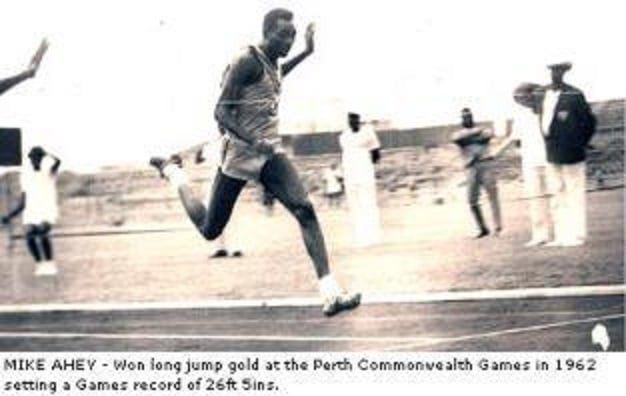 The multi-talented sportsman ran the 4×100 meters Relay and his squad did 39.87 at the Estadio Olímpico, Ciudad de México on 19 Oct 1968.
Personal Bests
He came first in the 1962 British Empire and Commonwealth Games Long Jump event and came second in the 1962 British Empire and Commonwealth Games 4×110 yards Relay with the likes of Michael Okantey, Bonner Mends and Bukari Bashiru.
He also came second in the 1970 British Commonwealth Games 4×100 metres Relay with Edward Owusu, George Daniels, and James Addy.
Ahey also finished fourth in the long jump at the 1970 British Commonwealth Games and was eliminated in the semi-finals of the 100 yards at the 1962 British Empire and Commonwealth Games.
Awards
Mike was a gold medallist at the 1962 Australia Commonwealth Games, he also won silver in the 4 by 100 relay race at the same event.
He is also a three-time Olympian, who competed in the 1964 Tokyo Games, the 1968 Mexico Games and the 1972 Munich Games.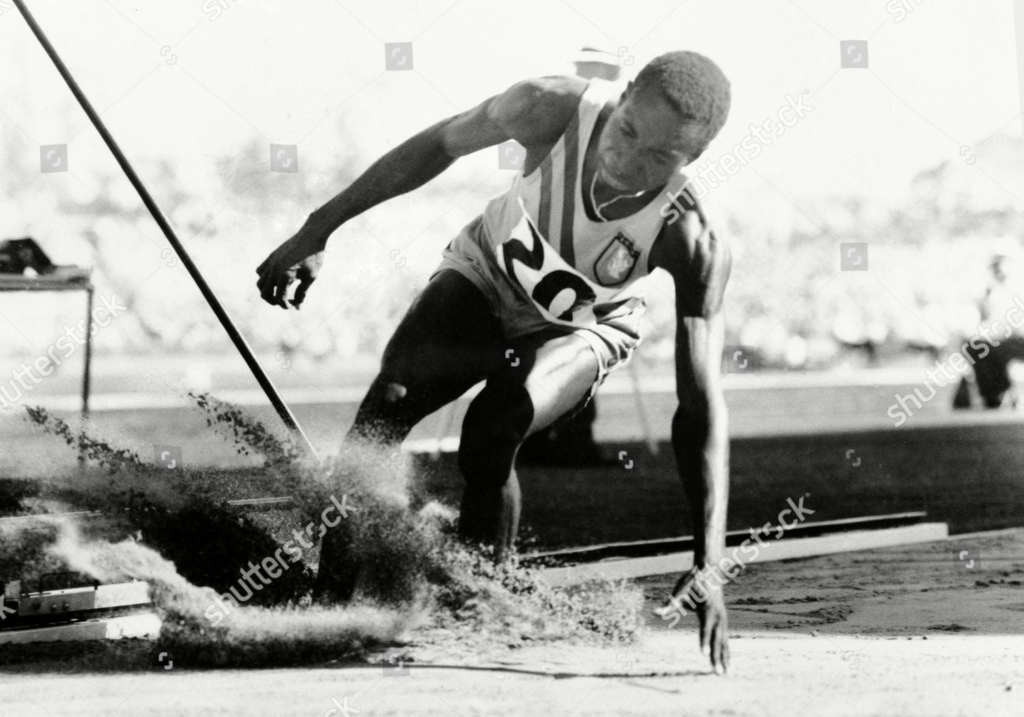 He coached in Saudi Arabia from 1981 to 1997.
The tall and lanky Ahey was appointed National Coach by veteran sports writer turned administrator, Kofi Badu.