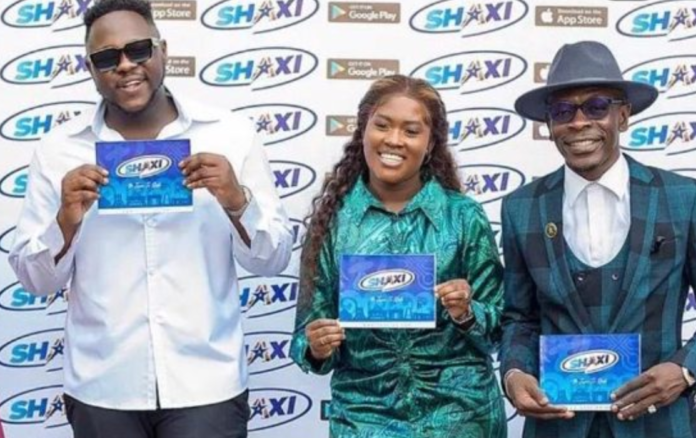 Dancehall musician and founder of the ride-hailing service 'Shaxi', Shatta Wale, has revealed Medikal, his rapper friend, bought six cars to support his company.
Speaking on Hitz FM's U Say Wetin show with host Prince Tsegah, the 'On God' hitmaker said Medikal pumped enough revenue to keep the business running.
"Shoutouts to Medikal. He is the only person I told about this whole business, and he injected some capital into it. He bought six cars for the company."
Shatta Wale, who also confirmed to be the owner of the business, added that the company has 2,500 active drivers and over 100,000 drivers registered on the app.
"For now, I can say we have 2,500 drivers only in Accra, and per those who have downloaded the app as drivers we have 100,000 drivers."
Shaxi was announced by the Shatta Movement boss in July 2021.
"Shaxi is the short form for Shatta Taxi," Shatta Wale revealed.
MORE: