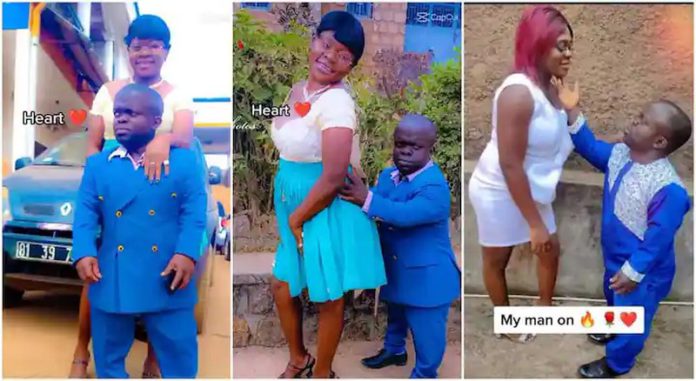 A short video of a lady and her husband who has a small stature has gone viral and got no fewer than 300k views.
The curvy young lady posted the video on TikTok to show how she and her man are enjoying their marriage.
The beautiful lady with the TikTok handle, @www.kahboh collaged two photographs in which she and her man got pictured in different positions.
In one of the photos, her man was standing in front of her while she had her hands on his shoulders in a romantic manner.
In another photo, the man was standing behind her and clutching her waist in a very sweet way.
People on TikTok are admiring the lady and her husband. She has said that both of them are happy souls.