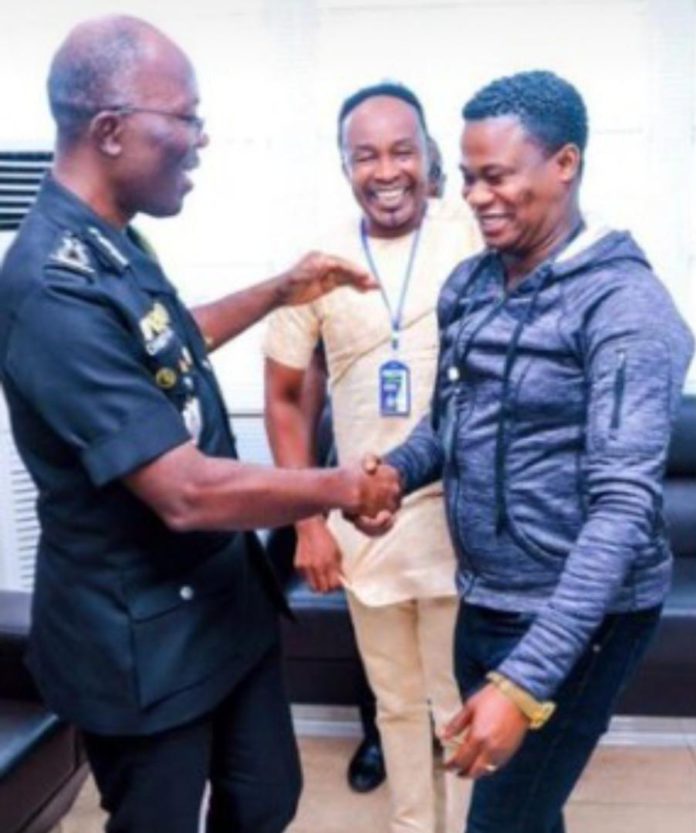 The ongoing feud between legendary artistes Daddy Lumba and Great Ampong is not ending anytime soon, as the latter has challenged the highlife artiste to his own game.
Great Ampong has paid a courtesy visit on the Inspector-General of Police (IGP), Dr George Akuffo Dampare, at the police headquarters in Accra.
Beyond what seemed like a friendly visit, Ghanaians have read meanings since Daddy Lumba was spotted with the IGP just three days back.
The two have been at loggerheads over a music transaction that went wrong since 2017.
They have been monitoring each other's movement and throwing counter jabs at the least opportunity.
In the eyes of Daddy Lumba, his adversary is nothing but an 'Ofonn' (simpleton), while Great Ampong describes the former as Sisifuo (cheat).
It is for this reason Ghanaians believe Great Ampong's visit is to taunt Daddy Lumba, who is seeking legal means to end their battle.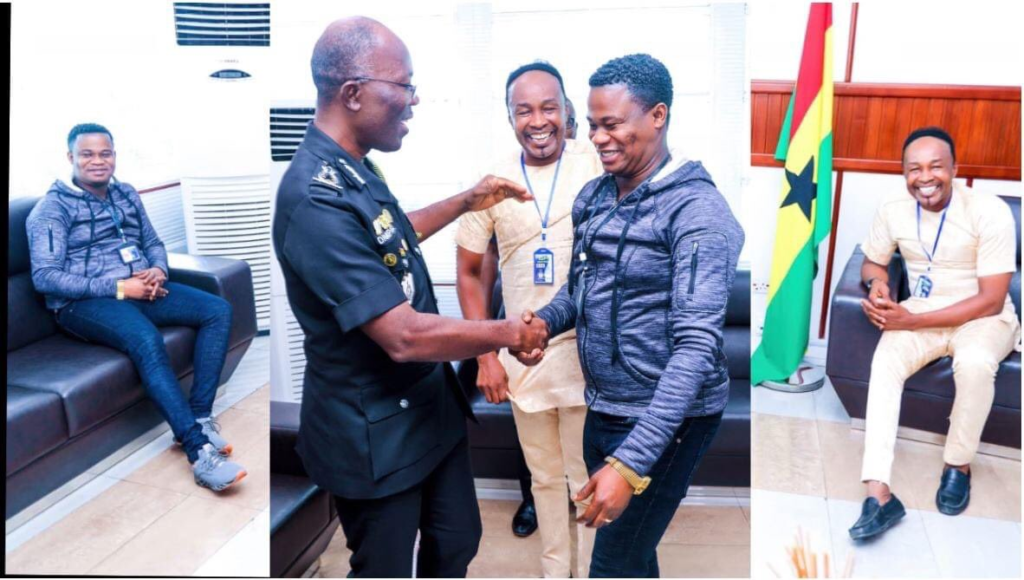 Ampong was captured all-smiles while interacting with Mr Dampare, in the company of colleague musician Nicholas Omane Acheampong.
Others have argued the IGP called on both parties to bring an end the monetary brouhaha.