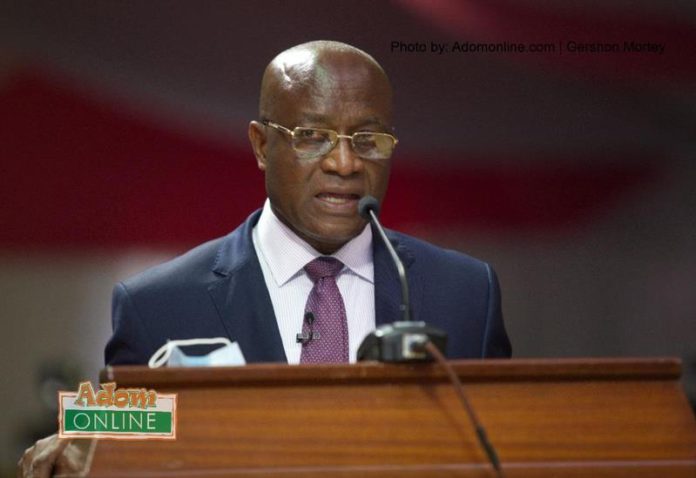 Majority leader and Minister for Parliamentary Affairs, Osei Kyei-Mensa-Bonsu has reacted to the #OccupyBoG demonstration organised by the Minority caucus in Parliament, civil society groups and political parties.
Speaking on Adom FM's morning show, Dwaso Nsem , he said the opposition party was too hasty in its decision.
"Citizens have the right to protest if they have grave concerns about the management at the Bank of Ghana. This is the first time since 1992 that a protest has been done against the Central Bank but they [Minority] should have waited for us to summon the Governor to Parliament and then act accordingly, that is where I have a problem," he bemoaned.
The Majority leader said happenings at the demonstrations may have dire consequences on Ghana's economy.
He added that, violent incidents recorded at such demonstration will negatively affect Ghana's image in the Western world.
The Minority is seeking the immediate resignation of BoG Governor and his two deputies over what they describe as the gross mismanagement of Ghana's economy.
This, they believe has significantly contributed to the bankruptcy of the bank and the resultant worsening economic conditions in the country.
Minority leader Dr. Cassiel Ato Forson has hinted that, if Wednesday's protest fail to produce the expected results, they will embark on other measures to get the Central Bank managers out of office.
ALSO READ: