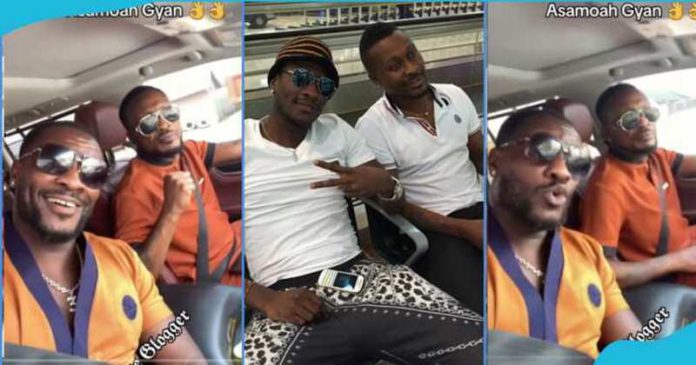 Asamoah Gyan and Baffour Gyan recently took to TikTok to share a heartwarming moment, cruising through town in their vehicle while enjoying music together.
The video quickly gained traction on social media, highlighting the strong bond between the two brothers and sparking positive reactions from numerous Ghanaians.
The footage captured the Gyan siblings completely absorbed in the music's rhythm, showcasing the joy and camaraderie they share.
Viewers were swift to acknowledge the authentic connection between the brothers, and the video struck a chord with fans nationwide.
In the comment section, admirers couldn't help but notice the striking resemblance between Asamoah and Baffour.
Many fans pointed out the shared features that underscored the undeniable familial connection between the siblings.
Amidst the praise, some individuals expressed their delight that Asamoah and Baffour Gyan had not allowed financial success to strain their relationship.
They applauded the former Black Stars players for maintaining their strong bond, emphasizing their admiration and respect for the duo.