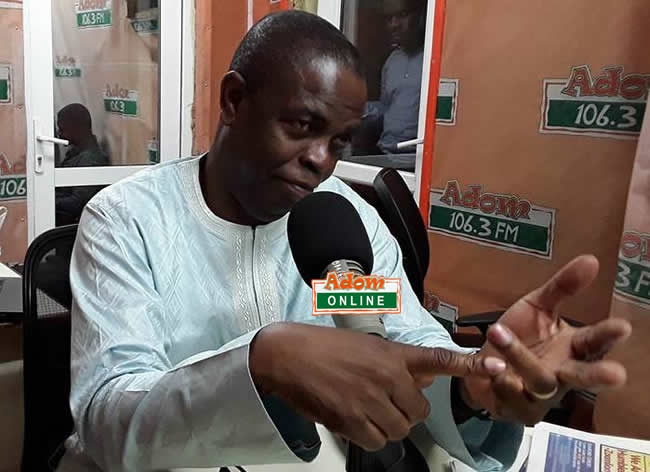 Managing editor of the Insight Newspaper, Kwesi Pratt Jnr., has condemned the military for brutalising some residents of Ashaiman after the murder of their colleague, Imoro Sheriff.
He said the basis for the operation per the GAF's statement sharply contradicts the information he got from an official at the Ministry of Defense.
"I called a very senior person at the Ministry of Defense and he explained that this is an exercise to fish out suspected criminals. It was meant to be a joint police and military exercise.
"I am really shocked at the statement issued by the Ghana Armed Forces. This statement is in sharp contrast to all the assurances I was given. This statement makes it clear that the sole purpose of the exercise was to find out those who were responsible for the alleged murder of the soldier," he said on Accra-based Metro TV.
Mr Pratt stated the exercise was not based on any "Intelligence" but simply meant to "terrorise" the people in the area.
He added that the act puts the country's security at risk.
"The statement claims that this whole exercise was based on intelligence. Intelligence should give you an indication of where the crime and the perpetrators of the crime may have been or could have been. But clearly, this was an exercise to terrorize the whole of the Ashaiman population. So I'm wondering when did the military begin to investigate a murder? Is that the remit of the military?" he quizzed.
He continued, "If this is the intelligence that our Armed Forces are going to be acting upon and acting in this manner, then this country is in trouble."
Mr Pratt, however, commended the Inspector-General of Police, Dr Dampare for not allowing his men to partake in the exercise.
"Indeed if it is true that the Inspector-General refused to allow his men and women to take part in the exercise. We must be saluting the Inspector-General of Police. We must be saluting the Inspector-General of Police for doing the right thing. This should not be encouraged at all."
Some soldiers stormed Ashaiman on Tuesday dawn after a 21-year-old soldier was reportedly killed by a mob over the weekend.
ALSO READ:
We were subjected to further beatings at Burma Camp – Victim of Ashaiman military…
The military personnel assaulted anyone in sight including women.
Ranking member for the Committee on Defence and Interior, James Agalga, has condemned the gruesome murder of the young soldier.
He disclosed his committee will investigate the matter.
Meanwhile, Ashaiman MP for the area, Ernest Norgbey, has threatened a lawsuit against the military if justice is not served to the affected victims.