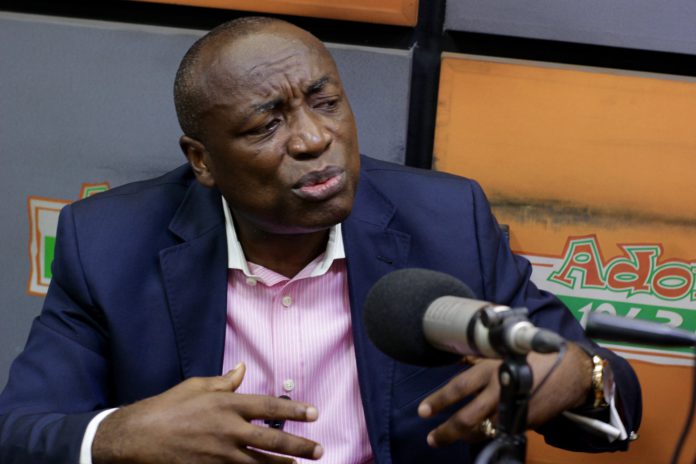 Former General Secretary of the New Patriotic Party (NPP), Kwabena Agyei Agyepong has revealed that Ghanaians have lost respect for politicians based on their own conduct.
According to him, the conduct of a few politicians has resulted in the stereotyping of all politicians though they are some genuine ones among them.
The majority of Ghanaians, he says, see politics as an avenue for making quick cash and therefore no longer respect politicians because they see them as seeking their mandate to enrich themselves.
"If you look at the results of surveys conducted, the respect that Ghanaians have, has reduced because the majority of them are holding the view that politics is an avenue for making money", he disclosed on Kumasi-based Hello FM.
The former Presidential Spokesperson disclosed that it behooves politicians themselves to change the narrative by conducting themselves in a manner to regain the confidence of the Ghanaian populace.
"This is so because of the conduct exhibited by some politicians in the country. Those are the bad examples that we should not follow. It should take some of us the politicians to change the narrative." He urged.
Unveiling his resolve to change the status quo, the NPP flagbearer aspirant stressed "My passion is about the transformation of the Ghanaian people not only for politicians. Because politicians are those we vote for to take care of our resources and govern the country, they have to live by example. I have come to present myself because I believe God has given me a skillset, I am a multi-layered person."
ALSO READ: