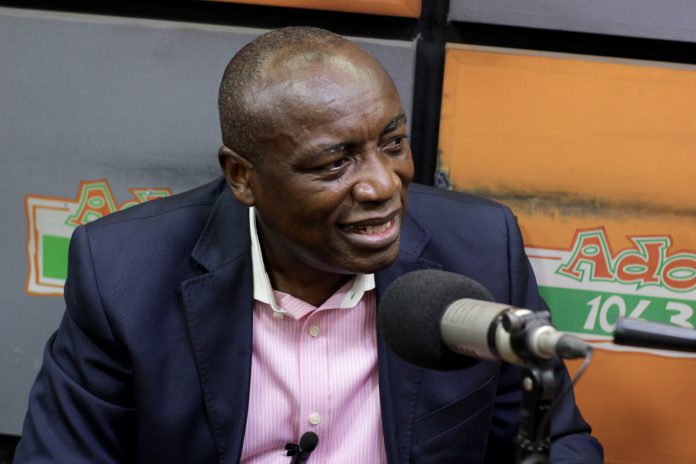 Former General Secretary of the New Patriotic Party (NPP), Kwabena Agyei Agyepong, has warned against tribal and religious politics that has characterized the campaigns of some flagbearer aspirants.
He said that it does not foster unity and knowledge urging those who are engaged in such acts to eschew them considering the fact Ghana is 30 years old in terms of practicing democracy.
Speaking on Kumasi-based Hello Fm, the NPP flagbearer aspirant hopes the various camps would be able to come together and fight for a common purpose after the polls.
"It is important that we don't organise politics around tribes, religion, or even worst thing money or connections. It does not help and does not also foster unity and knowledge within the party.
"Every day I plead with the top hierarchy of the party that after 30 years of democracy which we pride ourselves in because when you travel outside Ghana and identify yourself as a Ghanaian you are admired, we should not allow such things to divide us," he advised.
His comment is in reaction to claims by New Patriotic Party (NPP) Member of Parliament (MP) for the Subin Constituency in the Ashanti Region, Eugene Boakye Antwi, that the NPP needs to not bother much about winning votes from areas with high Muslim or "Northern" populations but rather concentrate its energies on predominantly Akan or Christian areas since these areas have always given the NPP the votes and will help it win the 2024 General Election (break the eight) if it focuses on these areas.
"The empirical evidence is that we [NPP] derive our political power, support, authority, and existence from Akan-dominated or Christian-dominated areas of this country and that's a fact," he stated matter-of-factly, adding that notwithstanding criticisms about his engagement in tribal politics, tribalism cannot be divorced from Ghana's politics."
ALSO READ: