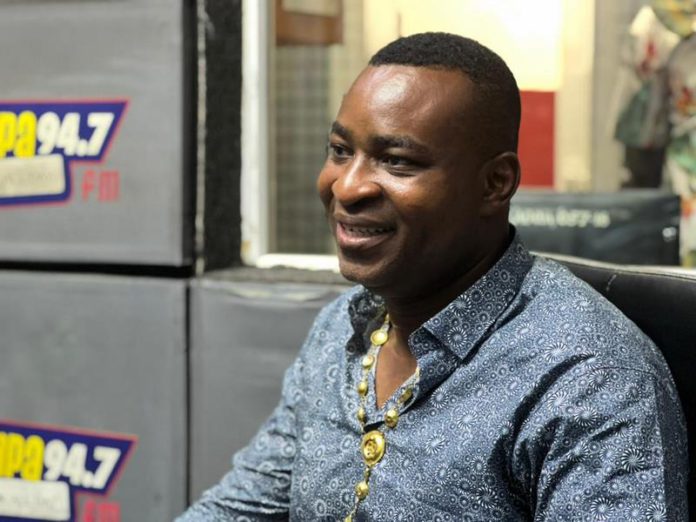 Ashanti Regional Chairman of the New Patriotic Party (NPP), Bernard Antwi Boasiako, has alleged that independent candidate Kwaku Duah has slapped a voter at the ongoing Kumawu by-election.
Speaking on Adom TV, he said that Mr Duah allegedly slapped the individual out of frustration.
"Do you know that the independent candidate has slapped someone? He is frustrated. He slapped someone at an Anglican school near the chief's palace. He is frustrated because what happens during a general election is different from a bye-election. It's a different game.
"The independent candidate is frustrated because he has lost all his followers," he said.
Chairman Wontumi, as he is popularly known, said he would have ordered his men to deal with Mr Duah but decided to leave the case to the police.
"If I was in my old ways, I would have ordered my boys to deal with him, but I have decided to hand him over to the police. Or else I would have dealt with him severely. He has lost the election, I can confirm," he added.
He indicated that there is no contest and that NPP has already won the election.
He stated that per his data about 17,500 persons have voted so far out of the expected 34,000 voters.
Mr Boasiako added there will be an estimation of 20,000 to 22,000 voters which represent over 50% turnout by the end of the day.
Two independent candidates have the same name, Kwaku Duah at the ongoing Kumawu bye-election.
An old affiliate of the NPP, Kwaku Duah who is number 3 on the ballot paper, shocked NPP and the late Member of Parliament (MP), Philip Basaoh in the 2020 elections.
He polled over 11,000 votes as against the late MP's over 14,000 votes at an acclaimed NPP stronghold.
Mr Duah is deemed a stronger contender for NPP's candidate Ernest Yaw Anim than NDC's Kwasi Amankwaa.
Mr Duah is yet to respond to the allegation by the NPP regional chairman.
ALSO READ: