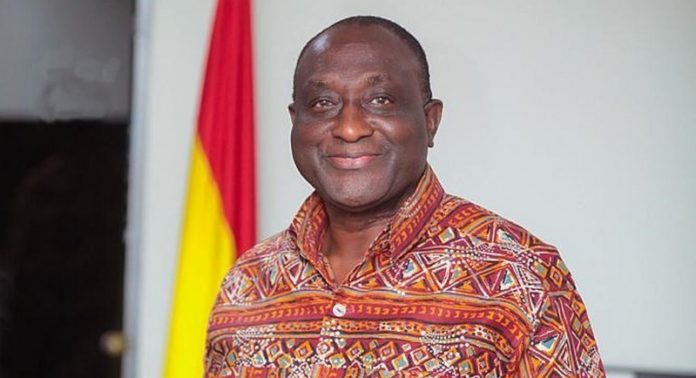 An independent presidential candidate in 2020, Kofi Koranteng has lauded Alan Kwadwo  Kyerematen for making a valiant decision to break away from the ruling New Patriotic Party (NPP).
He has described the move by the former Trade Minister as huge and stout to strip himself of all the benefits he enjoys as an NPP stalwart and a founding member.
Alan Kyerematen on Monday 25, September, for the second time, announced his withdrawal from NPP and declared his intention to run as an independent candidate in the 2024 general elections.
His decision follows alleged brutalities and ill-treatments meted out to his agents and supporters at NPP's recent super delegate conference.
Kofi Koranteng, reacting to this in an interview on Onua TV, praised Mr. Kyerematen, ascribing him as the next gem to think into the future.
"Honestly I didn't think he was going to be brave enough to make a decision like this to strip himself off of all the benefits he enjoys as an NPP stalwart. As a founding member of NPP to break away is a huge and bold decision. I hope he is equally the next gem to think into the future and I am hoping to have a conversation with him" he said.
In his view, Alan's breakaway begins a process of disintegrating the NPP as a political party.
Kofi Koranteng who will be contesting the 2024 polls, urged all eligible voters who have Ghana at heart to come on board to enable him to wrestle power and break the duopoly of NDC and NPP.
ALSO READ: