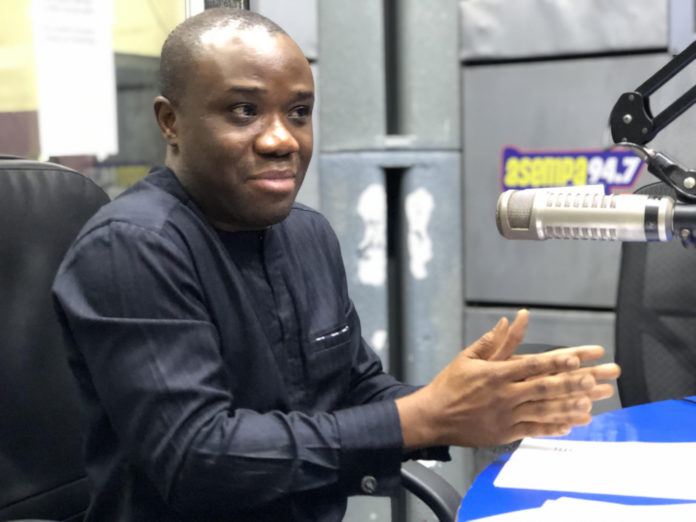 Communications team member of the opposition National Democratic Congress (NDC), Felix Kwakye Ofosu is urging Ghanaians not to fall for the theatrics of former Trade Minister, Alan Kyerematen.
He stated unequivocally that, Mr. Kyerematen's resignation from the New Patriotic Party (NPP) is a mere sham.
The former Information Minister explained that, Mr. Kyerematen has the traits of the ruling party in him.
"I am not sure that Ghanaians have the appetite anymore for the deceptive rhetoric and politicking of the NPP who Mr. Kyerematen says he has left. So one is surprised that he continues to conduct himself in ways that mimic NPP's behavior. That's very surprising," he said on Accra-based TV3.
Mr. Kwakye Ofosu who is also the parliamentary candidate for the Abura-Asebu-Kwamankese said Mr. Kyerematen's speech and demeanor depicts the core values of the NPP therefore cannot be trusted.
"I thought that having declared his stance as leaving the NPP to contest as an independent candidate, he will leave some of the NPP traits behind because they have the tendency of looking truth in the face and blinking and saying something that is in complete variance with the truth," he added.
Mr. Kyerematen will be contesting the 2024 general elections as an independent candidate.
However, he has urged Ghanaians to vote for him and NPP parliamentary candidate and vote for him to be President.
This double standards, Mr. Kwakye Ofosu stressed is the reason why he has described the resignation as a sham.
ALSO READ: