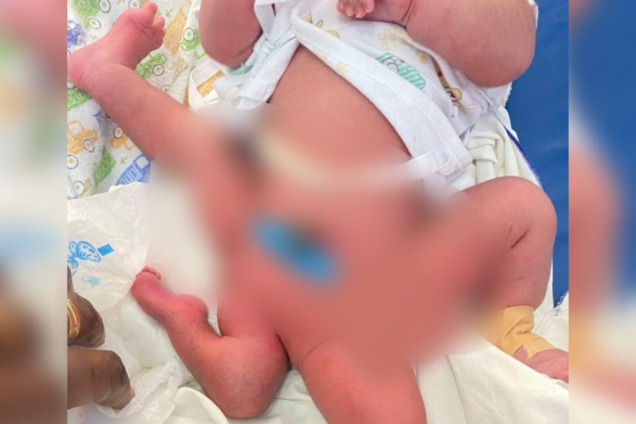 A multidisciplinary team of surgeons, anesthesiologists, pediatricians and nurses led by Dr Dominic Konadu-Yeboah, Senior Specialist in Trauma and Orthopedic, have performed a six-hour long operation.
This was to repair a complex congenital limb malformation, known in medicine as polymelia, on a five-month-old baby at the Komfo Anokye Teaching Hospital (KATH).
The baby was delivered at a district hospital through caesarean section and was, subsequently, referred to KATH four hours after birth.
In addition to the polymelia, the baby also had abnormal positioning of the right kidney, anorectal malformation, a genital fistula and an eye visual problem.
Polymelia is the presence of supernumerary (extra) limbs attached to a segment of the body. It is a rare limb malformation that occurs in about 6 per 10,000 live births.
A few cases have been reported to occur in the lower limbs. Polymelia has a heterogenous pathogenesis including incomplete separation of identical twins in the womb during baby formation. It is called pyromelia when the extra limbs are attached to the pelvis.
Commenting on this rare feat by the team, Dr Konadu-Yeboah said there were extensive discussions and education on the condition of the baby with the parents prior to the surgery. Psychological counselling, including the procedure, outcomes and possible complications, was also provided to the family by a team of experts.
He said after five months of intensive preparations and pre-operative investigations, including Computer Tomography (C.T.), Magnetic Resonance Imaging (M.R.I.), echo and ultrasound scans to look for other possible associated abnormalities, the complex surgical repair operation finally came off on the 20th February 20, 2023, and lasted close to six hours.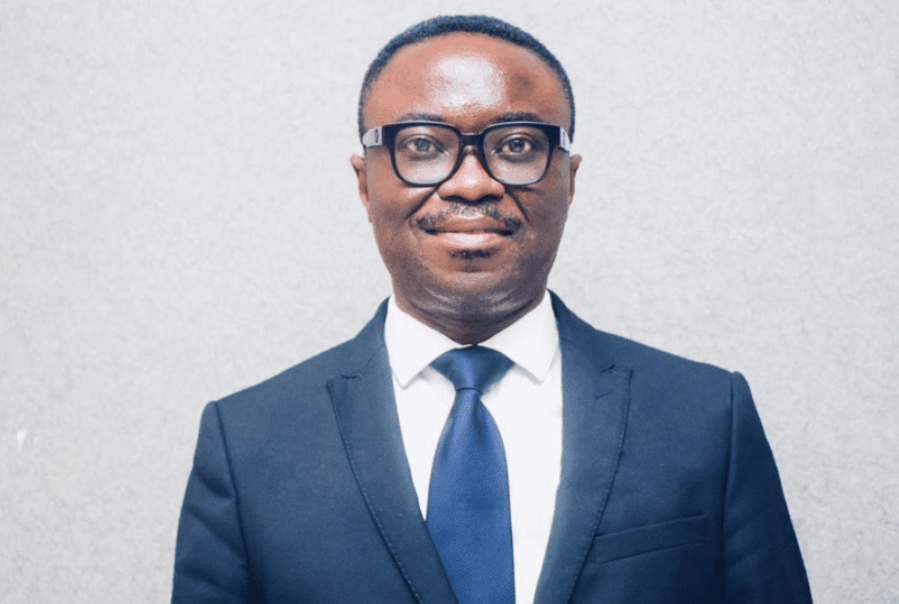 "The immediate and intermediate postoperative periods have all been well managed without any complications and the baby is recovering steadily as expected. There are other minor procedures and surgical interventions that will be done to completely restore normal functioning to the baby", he stated
Dr Konadu-Yeboah explained that in the past, such babies were either abandoned or left to die by their families.
He said, with the current medical expertise available in the country and at KATH in particular, such babies will have a chance to live a normal life if they are promptly referred for specialist interventions.
The parents of the baby are also satisfied with the outcome so far and have been full of praise for the team of surgeons and all other members of staff who contributed to the successful surgery of their baby.
The multi-disciplinary team of trauma and orthopedic surgeons, pediatric surgeons, anesthesiologists, pediatricians, nurses and other specialists included doctor Obiageli Joan Ofungwu, Johnny Sobotie, Kwasi Twumasi-Baah Jnr. and Samuel Twene Boadi. Others were Drs. Ebenezer Akomea-Agyin, Anthony Davor, George Osei Prempeh, Sophia Ankrah, Yaw Asiedu Basoah, Abigail Opoku, Gabriel Asante, Robert Sagoe, Boateng Nimako and Prof. Paul Poku Sampene Ossei.
The rest were Drs. Seth Agyemang, Solomon Djangmah, Lynda Akalazu Ogechi, Zulfawu Ibrahim, Helena Okrah and Michael Amoah, all of KATH.
The Chief Executive Officer (CEO) of the hospital, Prof. Otchere Addai-Mensah, has commended Dr Konadu-Yeboah and the team for successfully undertaking such a complex surgery.
He said the feat represented what teamwork was capable of achieving.
He, therefore, urged the various clinical directorates and units to continue to share and combine their expertise in order to deliver world-class solutions to the complex and growing health needs of patients at the hospital.
ALSO