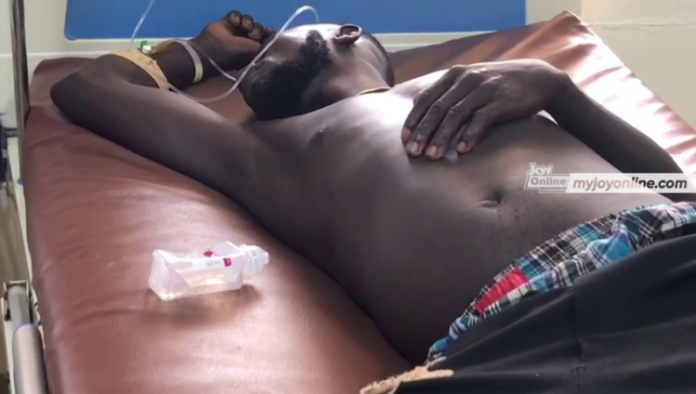 Twenty-two people from Agou, a farming community in the Nkwanta South of the Oti Region, have been hospitalised due to an alleged food poisoning.
The victims are said to have suffered acute diarrhea and other symptoms after eating at a funeral on Sunday morning.
While 13 of them have been admitted to Nkwanta South Municipality, nine others are also on admission at the Nkwanta St. Joseph Catholic Hospital.
The Medical Superintendent of Nkwanta Municipal Hospital, Dr.Theophilus Amoatey, in an interview, revealed that all the victims came with complaints of vomiting and acute diarrhea.
He told Adom News' Obrempongba Owusu that all patients are responding well to treatment.
According to reports, the victims were served food including porridge, rice, banku, meat and pito a locally brewed drink made from wheat and maize.
He said their samples have been taken to the laboratory for examination whilst a team of disease control management has been deployed to the community for proper investigation.
At St Joseph Catholic Hospital, the nursing officer, David Amenudzi, and colleagues who were on duty when the victims were admitted, said most of them were not in any life-threatening situation at the time of admission.
However, some of the patients and relatives interviewed from the two hospitals said they ate rice, banku and meat, after which they had diarrhea and severe stomach pain.