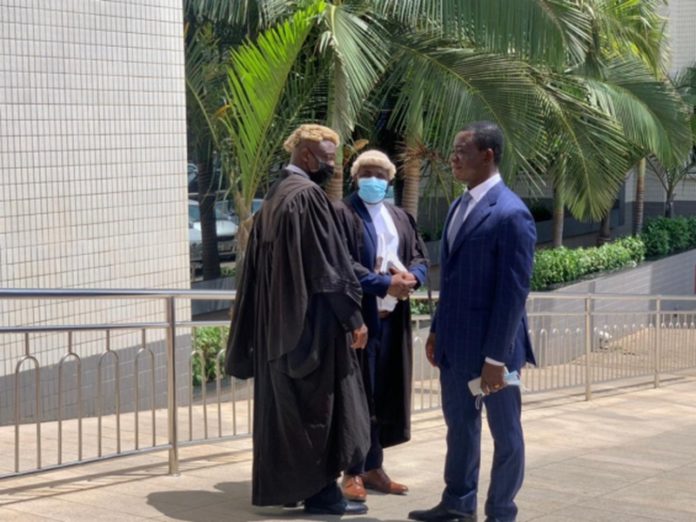 Attorney General Godfred Yeboah Dame has described as unacceptable and unreasonable the long period it takes for the courts to resolve corruption cases.
Citing the trial of former COCBOD CEO Dr Stephen Opuni as an example, Mr Dame said such a situation deepens the injustice and inequity in society.
"I find it highly unreasonable and unfair for so-called high profile criminal cases involving simple summary offences of fraud, wilfully causing financial loss to the state and money laundering to drag on for years in our courts while similar cases filed against perceived ordinary members of society are quickly or rapidly concluded most of the times within about six months to one year"
He insisted this cannot be acceptable at all.
"We have witnessed the failure of the High Court to resolve the Opuni trial for the past six years. This is simply unacceptable.
"It is unacceptable for such a case to stay at the court for six years when other more complex cases of murder, secession and other offences bothering on the security of the state are more speedily resolved.
"The Judiciary clearly must play its part in the eradication of corruption," he stated.
The Former COCOBOD CEO has since 2017 been facing 27 charges of various offences including stealing.
The Attorney General was reacting to the latest Corruption Perception Index in which Ghana's position remained unchanged as has been the case in the last three years.
Anti-corruption crusaders have since the release of the latest report questioned Government's resolve to deal with corruption.
Mr Dame maintains the nation has made giant strides since 2017.
He argued payment of what he called dubious judgment debts which he says was a trend in the past is no longer the situation.