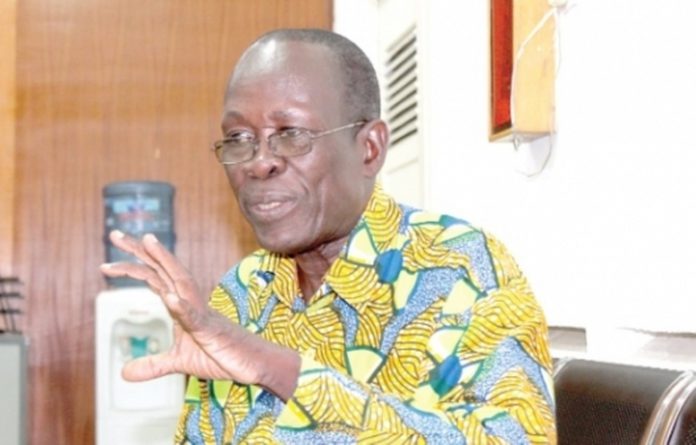 Secretary General of the Ghana Federation of Labour, Abraham Koomson, has said organised labour has lost trust in the government over the Debt Exchange Programme.
According to him, this is as a result of inconsistencies in the statements and actions of President Nana Akufo-Addo and Finance Ministers about the economic system.
"The president himself said there will be no haircut in the DDE programme. But what happened? they're cutting our heads and if care is not taken, our necks will be chopped off. The trust is not there because there is evidence to show that they say and act differently," he said.
He indicated that "trust is key in business. If you don't have trust in someone, you don't take a friend whom you cannot trust. If you do that then you're committing suicide," he said on Accra-based Neat FM.
Mr Koomson has urged the media to help individual bondholders.
He said the statement issued by organized labour is meant to alert the government not to go contrary to their agreement.
Organized labour has threatened to resist the government's Debt Exchange Programme if pension funds are not exempted from the programme.
Meanwhile, the government has extended the deadline for the Domestic Debt Exchange Programme to February 7, 2023.
ALSO READ:
Labour Union reps on SSNIT Board incompetent – Abraham Koomson
Debt exchange: Govt promises of 'no haircuts' a mockery – Togbe Afede
Govt's assurance of no 'haircuts' covers just principal – Oppong Nkrumah
The Finance Ministry in a press release on Tuesday added that a new settlement date of Tuesday, February 14, 2023, will be confirmed via the new Exchange Memorandum.
Amidst lots of disagreements following lots of meetings, government said it "has made significant progress with all stakeholders, including financial sector industry associations and representative groups of individual bondholders, with respect to their participation in the Domestic Debt Exchange Programme."