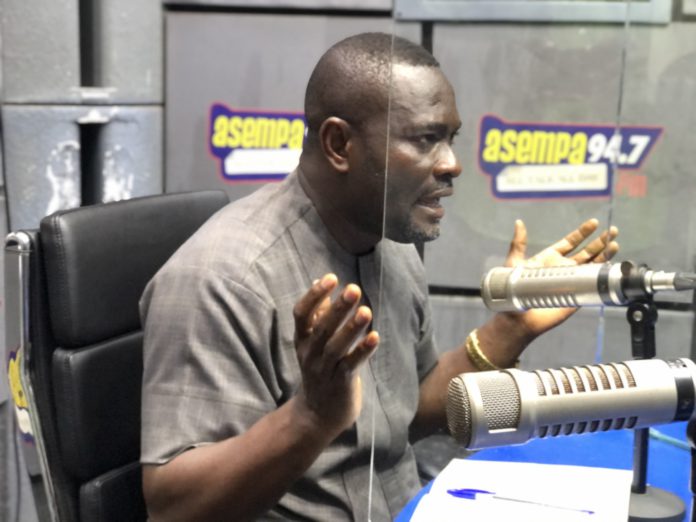 Government has cautioned individual bondholders on the consequences of failing to sign on to the new terms of the Debt Exchange Programme.
The Finance Ministry in a statement announced an extension to the programme but warned of serious challenges should they decide to sell the bonds before the maturity dates.
According to the agreement, individual holders who fail to sign will struggle to trade their bonds if they fail to accept the new terms announced by the Finance Ministry.
Per the new agreement, "based on the engagements with the representative groups of individual bondholders, the following has been offered and will form part of the new Exchange Memorandum: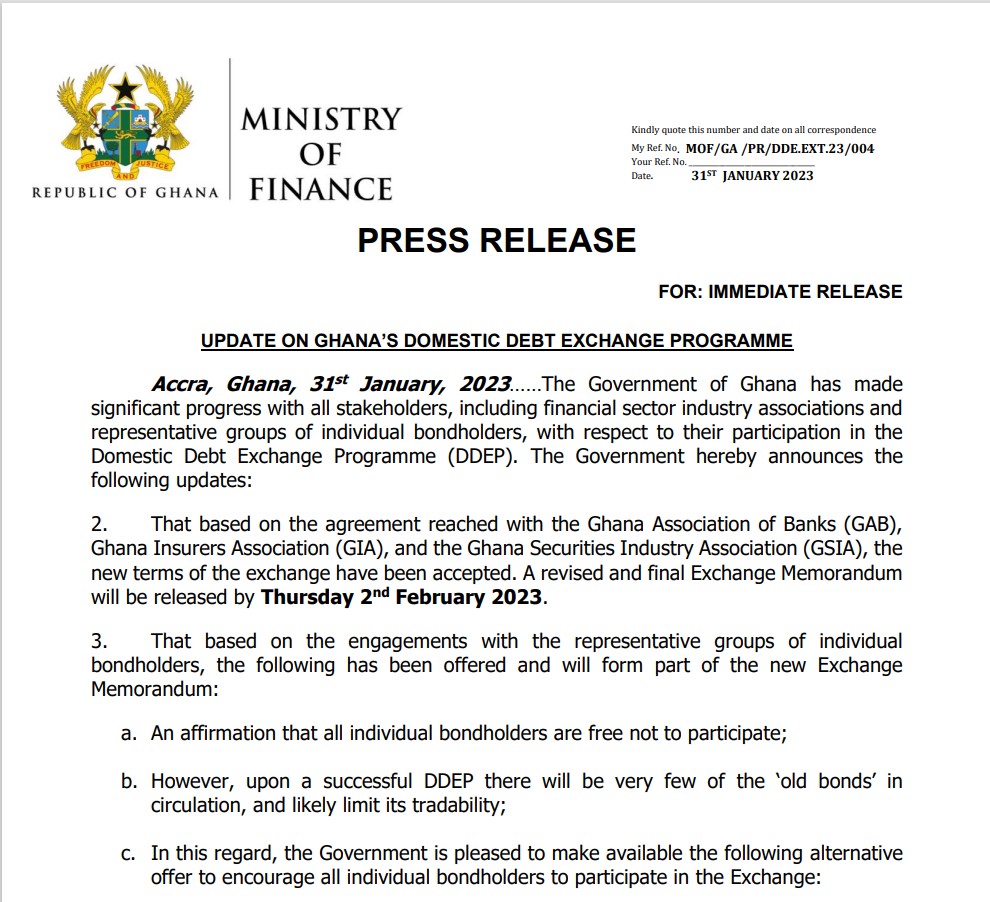 a. An affirmation that all individual bondholders are free not to participate;
b. However, upon a successful DDEP there will be very few of the 'old bonds' in circulation, and likely limit its tradability;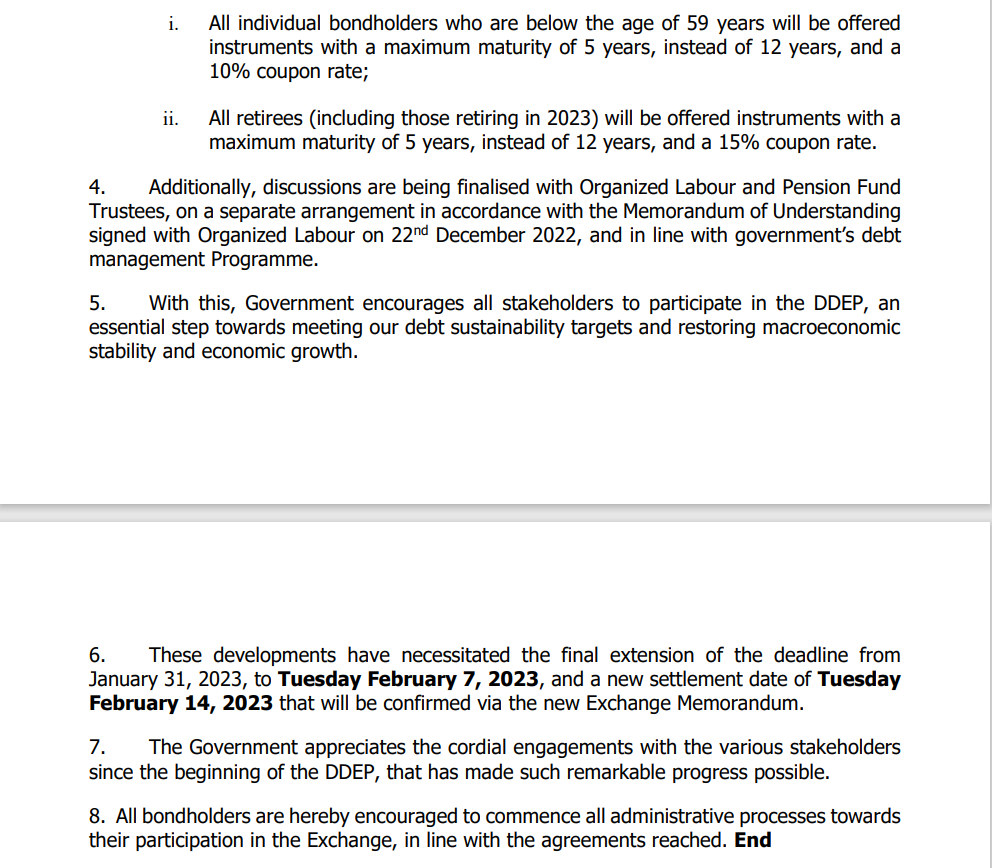 c. In this regard, the Government is pleased to make available the following alternative offer to encourage all individual bondholders to participate in the Exchange:
i. All individual bondholders who are below the age of 59 years will be offered instruments with a maximum maturity of 5 years, instead of 12 years, and a 10% coupon rate;
ii. All retirees (including those retiring in 2023) will be offered instruments with a maximum maturity of 5 years, instead of 12 years, and a 15% coupon rate
Speaking on Joy FM's Super Morning Show on Wednesday, the Deputy Finance Minister, Dr John Kumah believes the fortunes of the individual holders are better secured if they sign up.
According to him, bondholders should seek financial advice on the new terms.
This, he explained, is because, "it is based on the basic principles of demand and supply and once you transition about 90% of your bond market to a new bond market, those left in that old bond have less demand and it is going to affect the value of their bonds."
ALSO READ:
Individual bondholders to get better offer if… Finance Minister
Finance Minister may attempt to woo individual bondholders with new terms – Martin Kpebu
For this reason, he urged individual bondholders to sign up to the offer not to lose 90% of their bonds.
"If you say that you will not do it but others should do it to create the capacity so that you have certainty for your returns, then you are not helping the process. So let's all be part of the process," he added.
He further entreated individual bondholders to help create a vibrant trade market.
Meanwhile, a Convener of Individual Bondholders Forum (IBF) has reiterated calls for government to exempt individual bondholders from the Debt Exchange Programme.
Dr Adu Anane Antwi stuck to his original position even though the terms of the offer for individual bondholders were changed to voluntary and not subject to penalties if they choose not to participate in the programme.
Speaking on Joy FM's Top Story on Tuesday, January 31, he said "well, we have gotten the news but it doesn't meet what we are requesting. We are requesting for an exemption from the programme and we will continue to do the engagement till it gets to where we want to be."