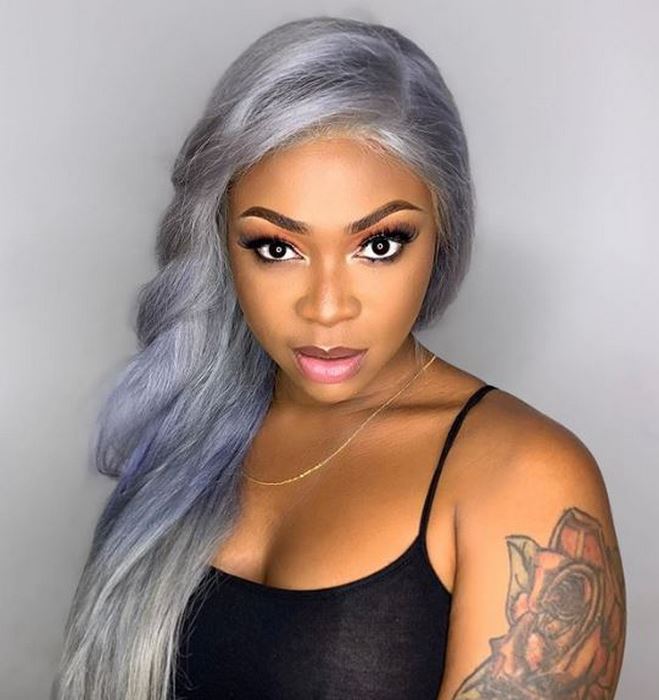 Actress and musician Michy wishes to have a magic eraser to delete some past occurrences, but that does not include her messy confrontation with colleague Medikal.
About a month ago, Michy was in the news for verbally assaulting Medikal when they met at a public event over some utterances he made concerning her estranged baby daddy, Shatta Wale.
Medikal, who is arguably the industry best friend of Shatta Wale, is quoted to have said in an interview that Shatta has settled an academic year's fee for his daughter, Island.
In what was a mix-up, Michy, who thought Medikal referred to her son, Majesty, flared up during a public event and accused him of peddling falsehood.
She used unprintable words on Medikal as he walked out on her to prevent the issue from escalating.
Revisiting the incident in an interview on Adom TV's Andy Dosty show, Michy said she has no regrets, and worse yet, would behave in a similar manner should their paths cross again.
Despite admitting she is usually on the edge due to some pressure in her life, Michy claims she did not attack Medikal, but only registered her displeasure.
"I know what I am going through. Once in a while I need to flare up on someone and exert some of the bad energy on them. I don't think I attacked Medikal, I even gave him fans."
She, nonetheless, blamed Medikal for the saga, explaining that he had no right whatsoever to speak on her private issue with her estranged baby daddy, Shatta and their son.
"This issue is delicate. The baby daddy involved, I understand and know who he is as a person; character, personality and mindset. But you [Medikal] however have no right whatsoever to speak about my son. Nobody asked him to. I am not saying no one should talk about my son, but do so with some level of maturity."
On why she chose to bring it to social media rather than address it privately, Michy said she has no personal relationship with Medikal aside him being a customer at her pub, hence she owes him no private conversation.
She revealed the attack was premeditated and she had planned it since February.
For those who await an apology from Michy to Medikal, she said it would not come, at least not anytime soon.
RELATED