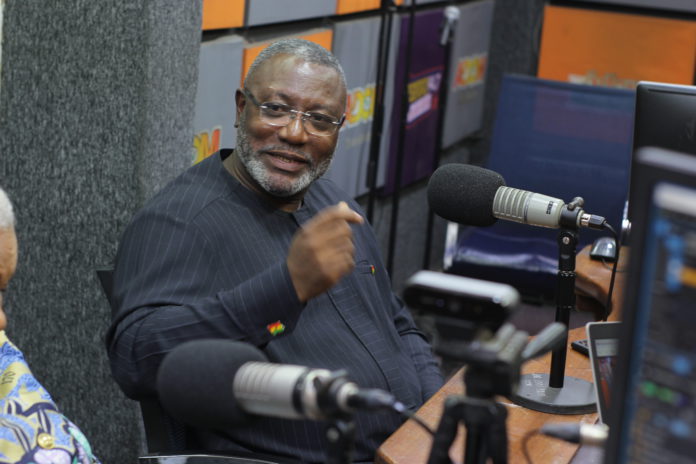 The National Cathedral Secretariat has said the actions of Member of Parliament for North Tongu constituency, Samuel Okudzeto Ablakwa, is stalling the progress of the project.
According to them, his latest exposé about the registration abroad is affecting a fundraising activity for the project.
Executive Director, Professor Paul Opoku Mensah, disclosed this in an exclusive interview on Adom FM's morning show, Dwaso Nsem Tuesday.
Mr Ablakwa in his latest revelation accused the Akufo-Addo government of registering the "National Cathedral of Ghana and Bible Museum Foundation, Inc", as a non-profit organisation in the United States of America.
The North Tongu MP who travelled to US to gather evidence, among other things, claimed his investigations revealed that, the names of governors and authorised persons as contained in the two-year report for Domestic & Foreign Filing Entity are Dr Paul Opoku-Mensah, Eric Okyere Darko and Dr. Vernon Darko.
He could not fathom why none of the prominent ministers of the gospel who serve as trustees of the National Cathedral of Ghana feature in the articles of incorporation and list of trustees as submitted to US authorities.
But Professor Paul Opoku Mensah maintained that the Secretariat did not err in registering the National Cathedral of Ghana and the Bible Museum Foundation in the US.
He explained that, National Cathedral's US tax exempt foundation known as the National Cathedral of Ghana and Bible Museum Foundation Inc, is a special-purpose vehicle set up primarily for fundraising.
Prof. Opoku Mensah stated that the identities of the people on the document, Eric Okyere Darko and Dr Vernon Darko are two well-placed Ghanaians in the USA who have shown commitment to the National Cathedral project since its beginning.
He added that, no one is against the accountability crusade being waged by Hon. Okudzeto Ablakwa but they are opposed to his failure to seek clarity from the Secretariat before going public with his findings.
The Executive Director of the National Cathedral Secretariat described as worrying the lawmaker's constant use of social media to demand accountability. Prof Opoku Mensah maintained that, they have nothing to hide, hence the Secretariat should be Hon. Okudzeto Ablakwa's first place if he is not clear on issues.
ALSO READ:
National Cathedral: Okudzeto Ablakwa drops another bombshell
National Cathedral Secretariat responds to Okudzeto Ablakwa's latest exposé
Ablakwa reacts to claims prayers from pastors were to exorcise demons