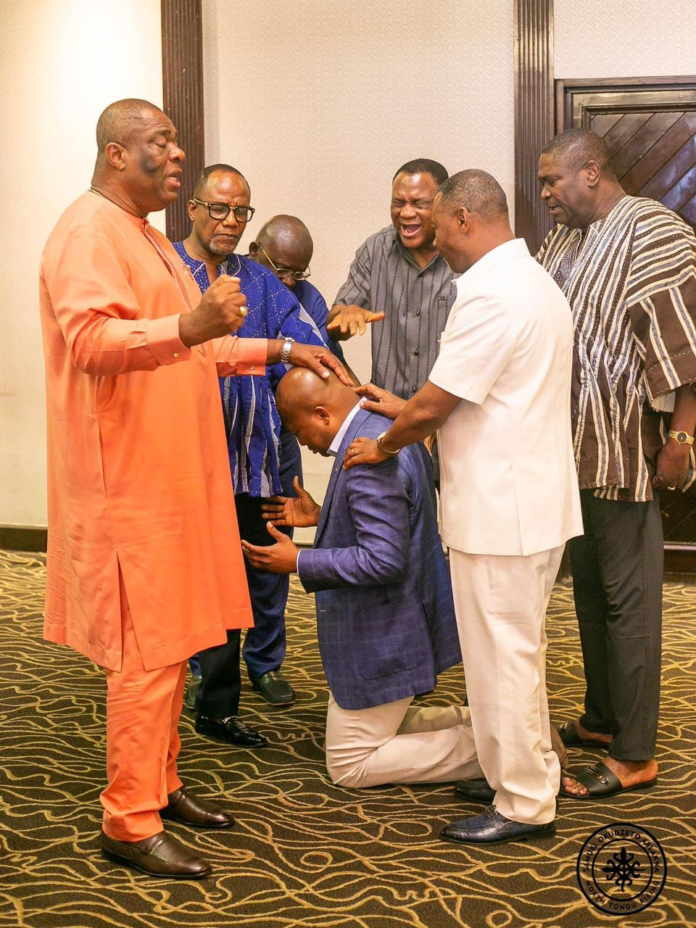 Member of Parliament for North Tongu, Samuel Okudzeto Ablakwa, has debunked claims that viral pictures of him receiving prayers from some renowned men of God were to "exorcise demons from him" for his exposé on the National Cathedral
He indicated that after a meeting with the clergy group, Apostolic Fathers, they offered special prayers for him as fortification.
"After the presentation, they asked that I should be prayed for and that they are impressed with my parliamentary oversight duties and that I'll need some strong fortification moving forward.
"So I think that's the picture that went viral, I saw a certain attempt to twist this particular prayer photo. I saw some people circulating that the pastors had caught me and decided to exorcise some demons out of me because I was fighting the National Cathedral," he said on Accra-based Metro TV.
He mentioned that the prayers have boosted his confidence and nothing can stop him.
"Renewed anointing, renewed vigour to continue to work for God and country. It's really in the national interest. To the glory of God, so far everything we have put out has checked out nothing has been malicious, nothing has been a concoction, nothing has been a fabrication," he declared.
He continued, "We do our work very well, validation, deeper research making sure that we authenticate everything before we put it out.
ALSO READ:
Parliament to investigate National Cathedral project
"But that was a distortion that's not what happened they thought that they should offer some special prayers. For which I'm eternally grateful. Let me place on record that I feel really blessed."
Mr Ablakwa noted the clergymen have everything including a few things that are yet to come out about the cathedral.