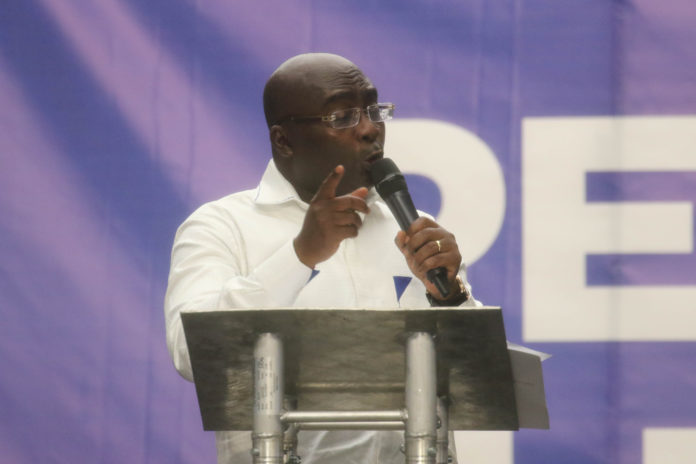 Vice President, Dr Alhaji Mahamudu Bawumia has declared that Chief Executive Officers (CEO) and Board of Directors of State Enterprises will continue to be at post based on their performances.
He revealed government's decision to sign a performance contract to ensure renewal of mandates of CEOs and Board of Directors based on performances, is born out of the fact that most entities lack transparency and efficiency.
The Vice President, speaking at the contract signing for specific State entities, revealed there was little or no accountability from some enterprises making their operations ineffective.
READ ON
"The activities of a lot of State Enterprises were opaque as far as government is concerned; there was no visibility of what was expected year in and year out of each of the State enterprises," he elaborated.
According to him, aside the challenges of the sector, "inefficient operations of these State Enterprises can drag down the economy which leads to lose of jobs and high cost of living."
Additionally, he added that some of such enterprises only present bills and huge debts for government to pay, hence the correction of such deficiency in the sector.
According to Dr Bawumia , the decision is in "fulfillment of statutory provision under the  regulation 196 of the public financial management act LI 2378 which is in line with government's economic policy objectives to build business friendly economy, create jobs and improve standard of living of Ghanaians."