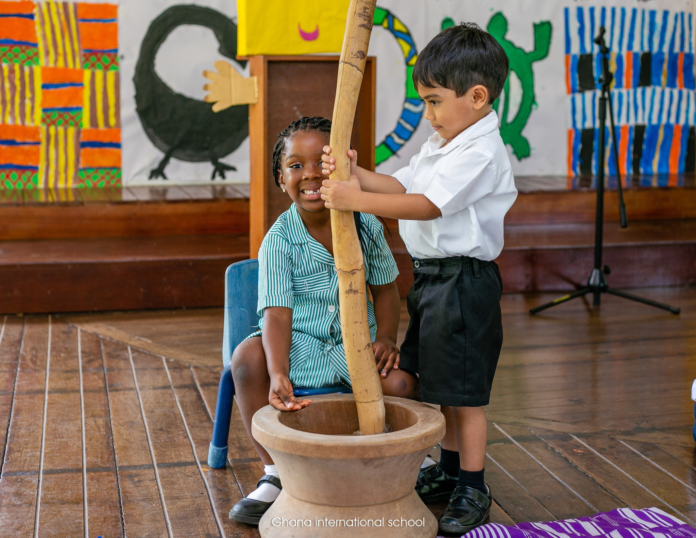 Some young pupils of Ghana International School (GIS) are trending on social media with their celebration of Ghana Day at school.
As part of Ghana's independence day celebrations every year, schools and other institutions use the month of March to showcase the culture and other things from the country.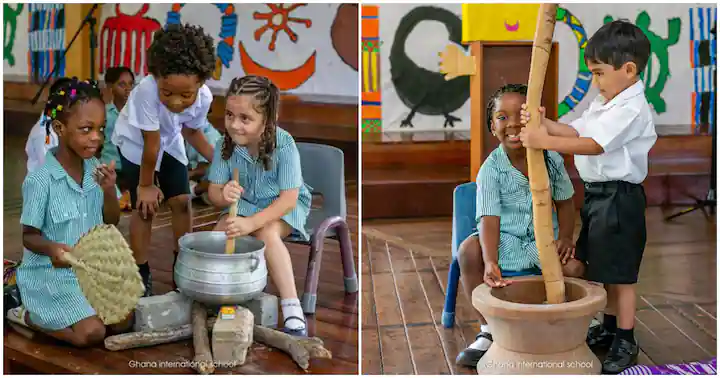 In photos shared on the school's Facebook page, the youngsters are seen learning the cooking of some Ghanaian delicacies as well as playing some traditional games.
A photo showed a boy and a girl trying to pound fufu. The girl sat down by the mortar with the boy holding a pestle.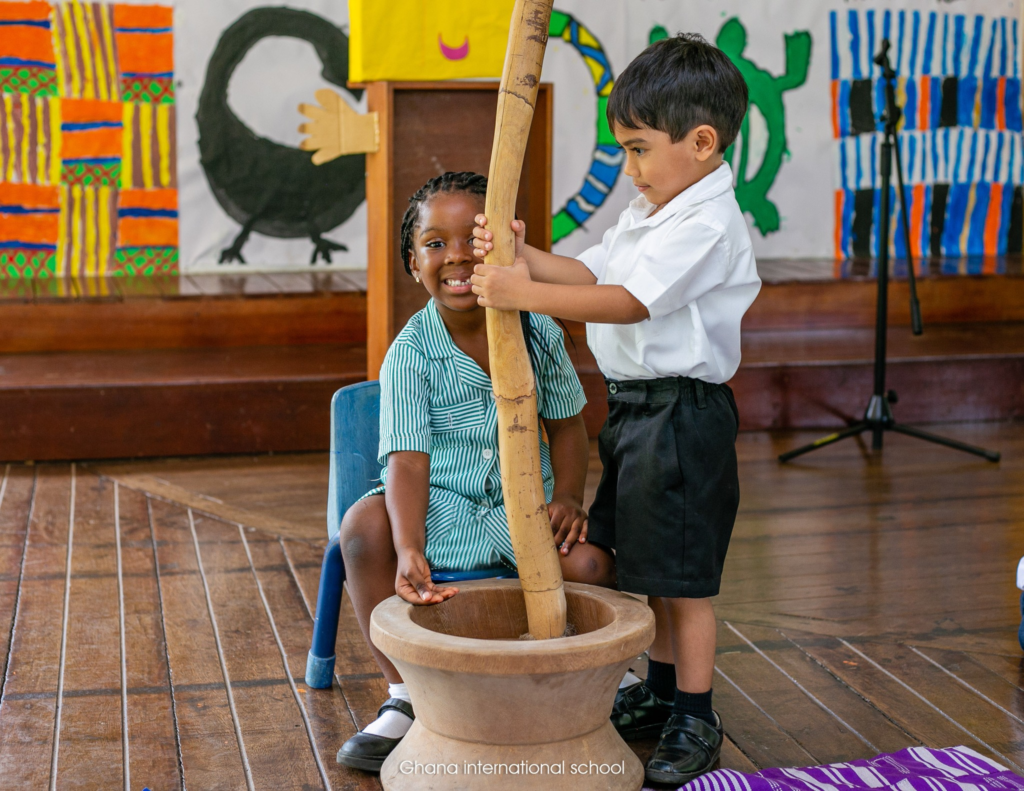 Also, a group of three pupils mimicking the preparation of banku. One, a white girl, sat behind a pot on a makeshift tripod and held a wooden spatula. She was trying to show how to stir corn dough on fire. Another knelt beside her with a fan to show how to fan the fire. A boy among them bent over to observe.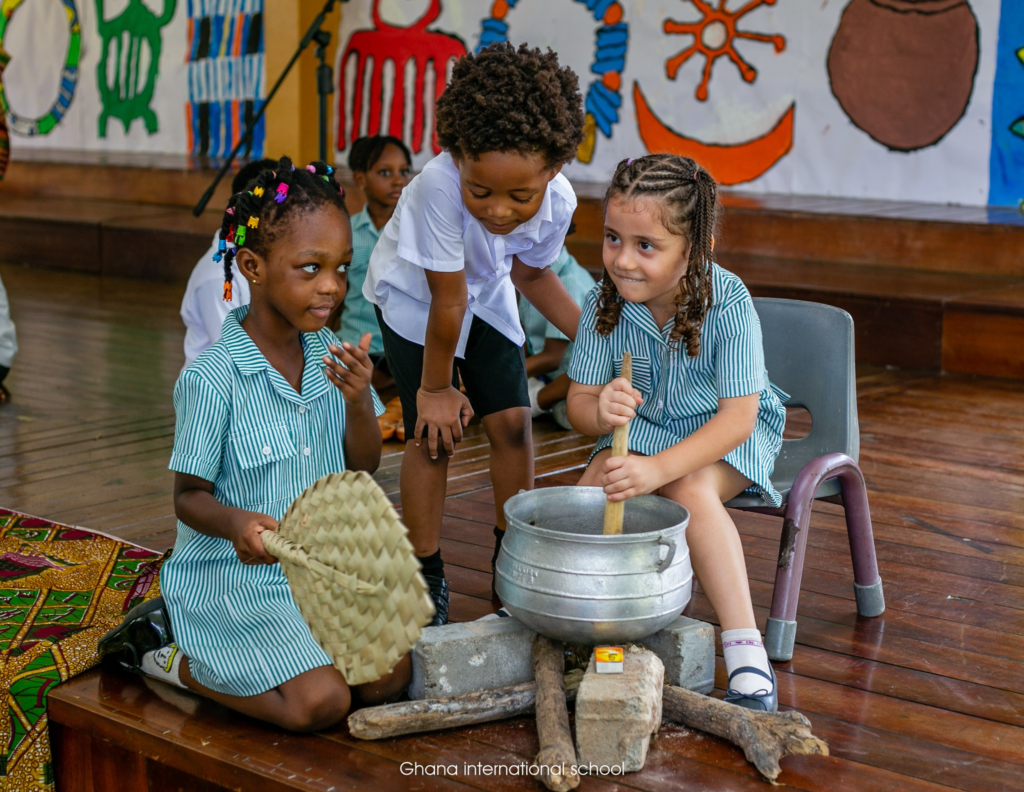 Below are some exciting photos: