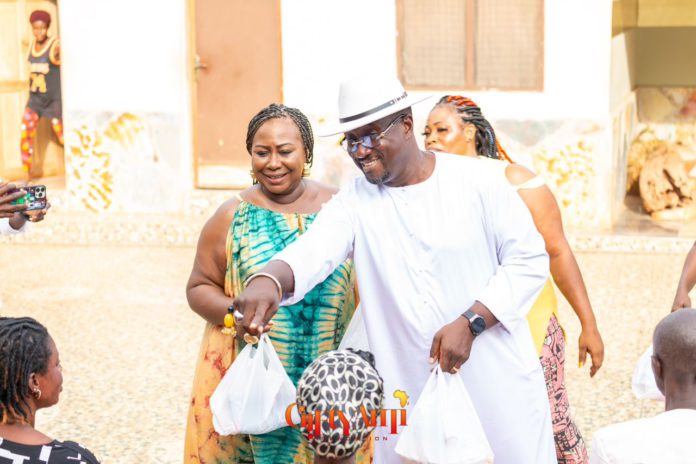 Oheneyere Gifty Anti, the wife of the chief of Akwamu Adumasa, Nana Ansah Kwao IV spent Easter Sunday feasting with children and the aged in the area.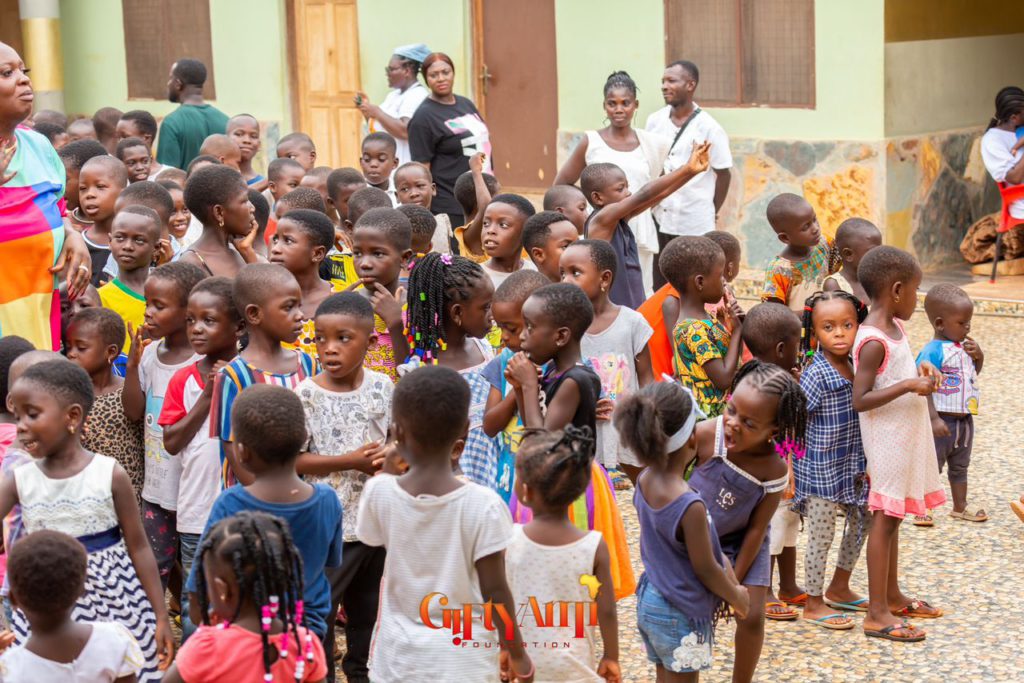 Gifty Anti provided hot meals for about 400 children and 100 old men and women.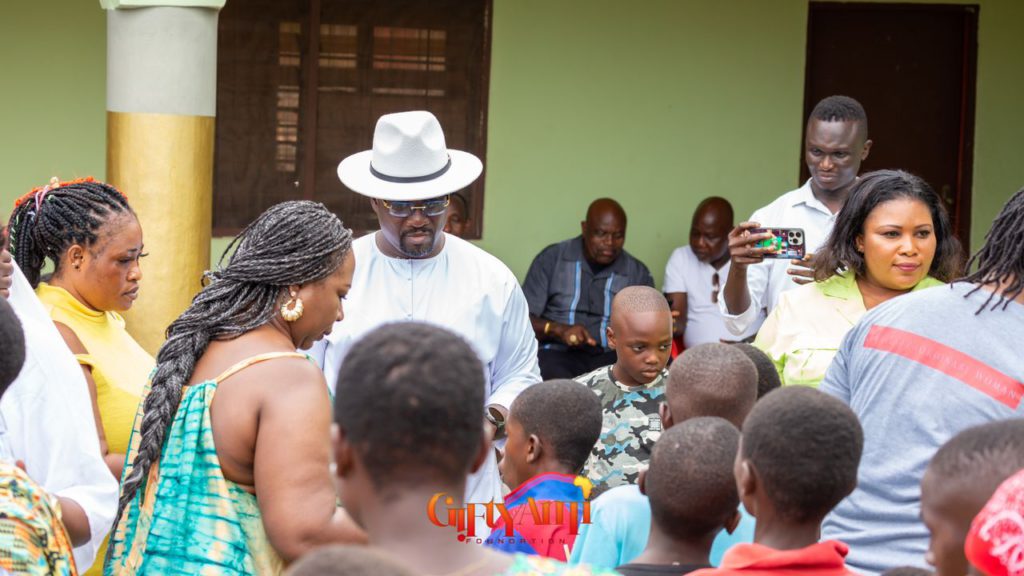 The exercise was in collaboration with Unilever, Verna Mineral Water, Blue skies, Slim N Fit, Twinnies Bakes and Culinary and Lims Makola African Market based in Maryland USA.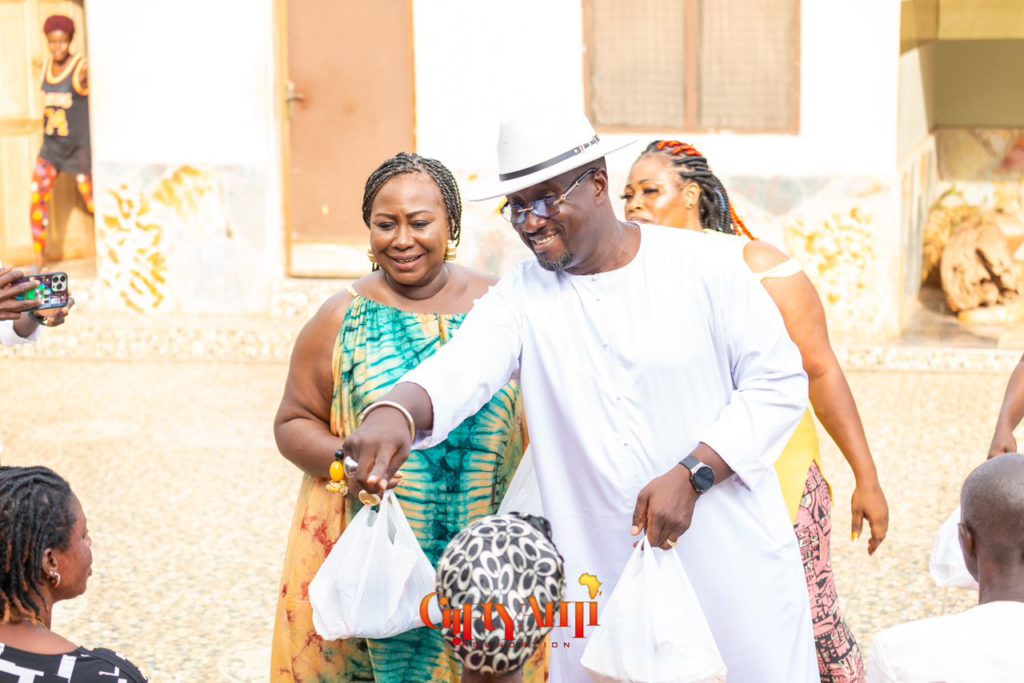 Other sponsors included: Kumasi-based Kaakyire Badu Agro Chemicals, Gigi's Kitchen, Esbak Kitchen based in Sunyani and donations from her social media followers.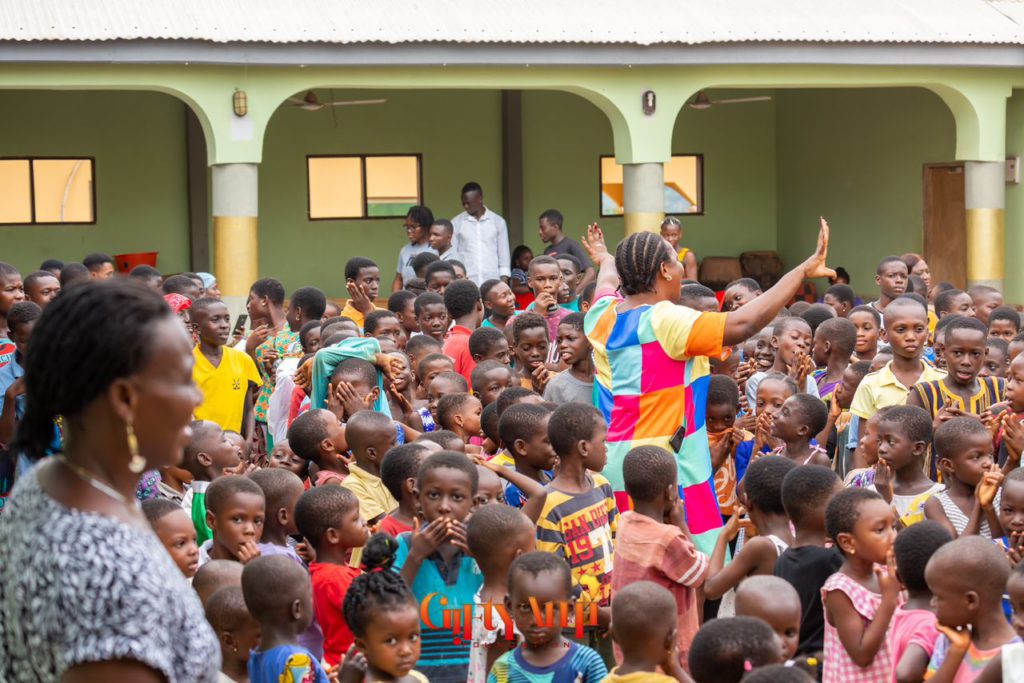 ALOS READ:
As part of her annual Awo Dansoa Happy Feet exercise which seeks to put smiles on the faces of the less privileged, the children were also given shoes.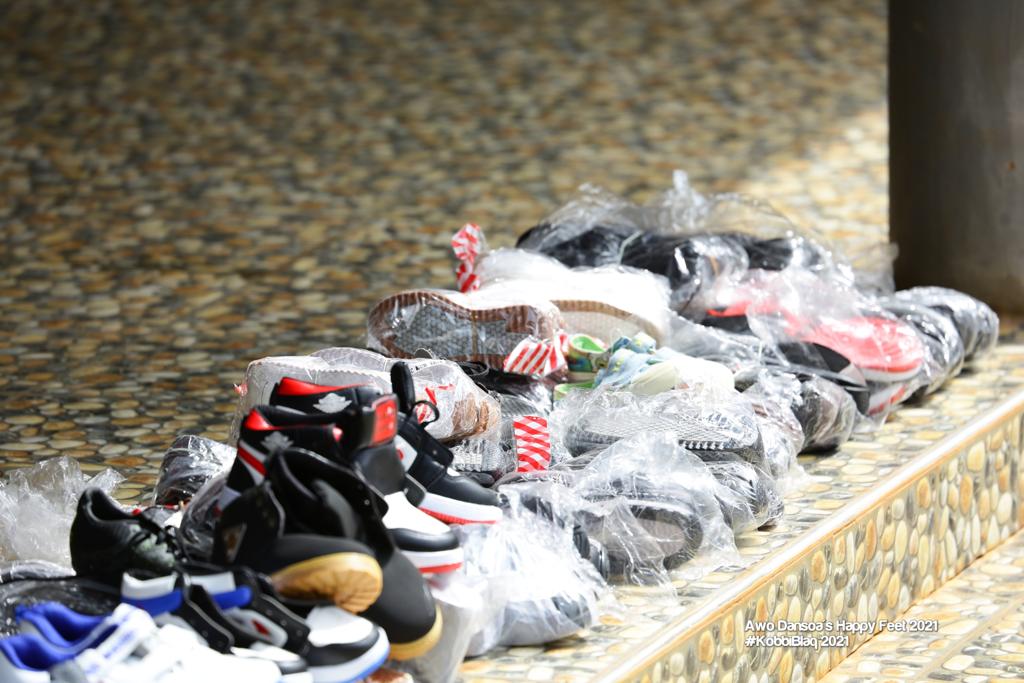 Many rural communities in and around the Akwamu Traditional Area have over the past five years been beneficiaries of Gifty Anti's benevolence.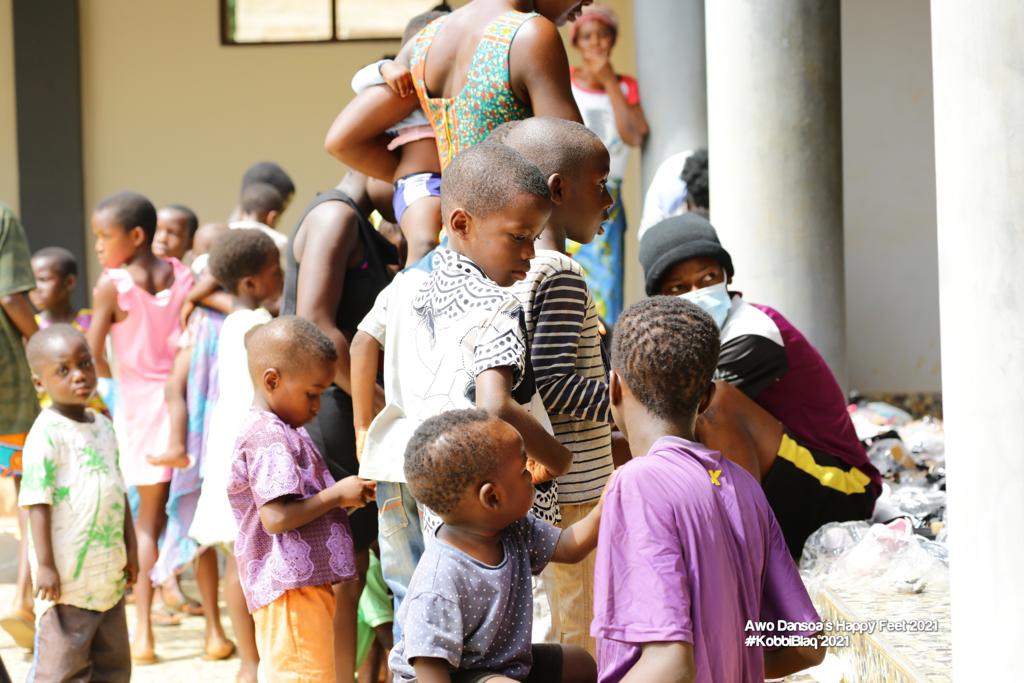 The project is always successful through the benevolence of friends and loved ones who donate shoes and clothes.