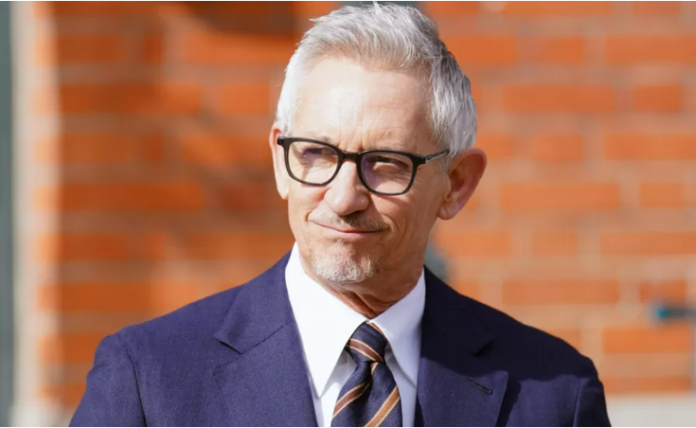 Gary Lineker will return to present Match of the Day after he was taken off air following an impartiality row in which he criticised the government's new asylum policy.
BBC director general Tim Davie announced an independent review will be carried out on social media guidelines.
Lineker said he backs the review and is looking forward to getting back on air.
He said the last few days had been "surreal" and thanked people for their "incredible support".
Weekend football coverage across the BBC was disrupted due to walkouts triggered by Lineker's suspension.
In a statement, Mr Davie said: "Everyone recognises this has been a difficult period for staff, contributors, presenters and, most importantly, our audiences.
"I apologise for this."
Last week, in a tweet Lineker compared the language used to set out the government's asylum plan to "that used by Germany in the 30s".
His words, about the government's new Illegal Migration Bill, were criticised by Conservative ministers, including the home secretary.
Lineker was told on Friday he had to apologise for his tweets or would be unable to present Match of the Day at the weekend.
When he refused to do so, he was taken off air, triggering an unprecedented wave of walkouts from fellow pundits and commentators.
READ ALSO
After announcing he will return to presenting on BBC TV, Lineker tweeted: "However difficult the last few days have been, it simply doesn't compare to having to flee your home from persecution or war to seek refuge in a land far away.
"It's heart-warming to have seen the empathy towards their plight from so many of you.
"We remain a country of predominantly tolerant, welcoming and generous people."
Lineker has hosted Match of the Day since 1999 and is the BBC's highest-paid star, having earned about £1.35m in 2020-21. He is employed by the BBC on a freelance basis.
BBC employees are expected to remain impartial on political matters and must follow strict social media guidelines, but there is significant debate about how they should apply to staff outside of news.
Lineker said he backed the independent social media review which Davie said will have a "particular focus" on how the guidelines apply to freelancers outside news and current affairs.
"Shortly, the BBC will announce who will conduct that review," Davie said.
"Between now and the report Gary will abide by the editorial guidelines, that's where we are."